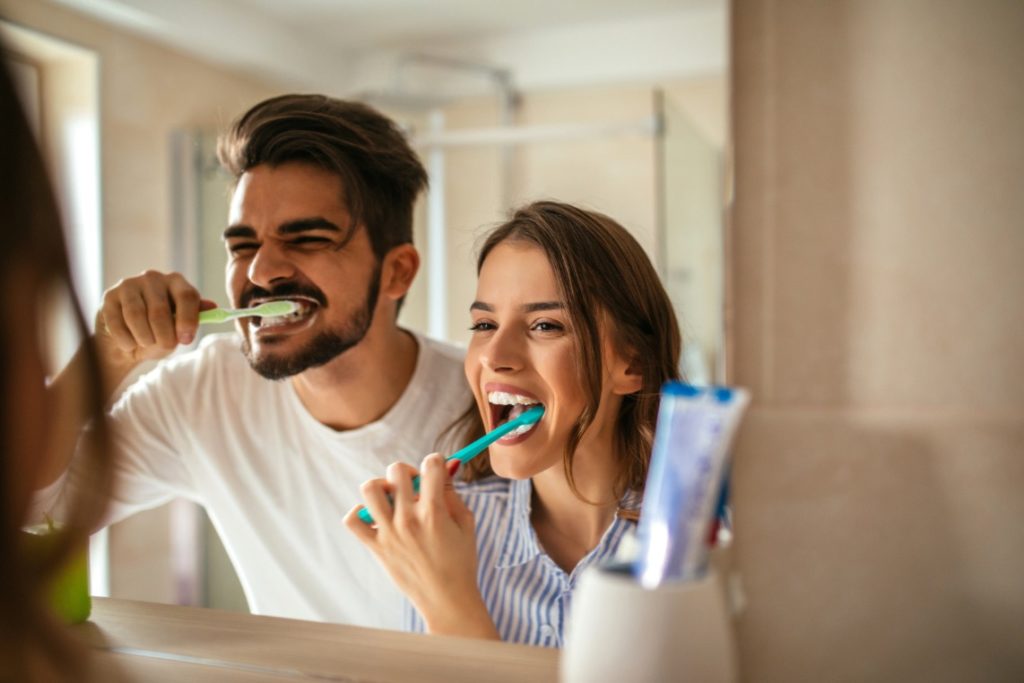 It goes without saying that the COVID-19 crisis has been incredibly stressful for all of us worldwide. But while you may not be focused on your oral health right now, it's still very important to keep your teeth and gums healthy. After all, the last thing you want is to see a dentist in Worcester for a dental emergency! Keep reading to learn about 3 bad habits to avoid to help you maintain your oral health right now.
1. Nervous Habits Like Nail Biting or Chewing On Ice
If you're prone to nervous habits like chewing on ice, hard candies, pens or even your fingernails, you're not alone. It's a common way for people to "self-soothe" in stressful moments.
But since these habits increase the chance of chipping a tooth or breaking your existing dental work, it's a good idea to find a substitute. Try chewing on sugar-free gum or snacking on crunchy vegetables like celery or carrots instead.
2. Giving Up On Your Oral Hygiene
Since so many people have lost the structure of their normal work or school day, it's easy to let their brushing and flossing routine go. But keep in mind that the cleaner you keep your teeth and gums, the less dental work you'll need. And the lower your chance of developing painful cavities and toothaches!
Do your best to stay consistent and keep in mind that your habits don't have to be perfect. For example, although flossing every day is ideal, you'll still get a lot of benefit from doing it just 3 or 4 days a week. Whatever you do, don't give up on it completely right now.
3. Snacking On Sugary Foods and Beverages
The stress of this pandemic combined with close proximity to the refrigerator has made it really easy for people to snack all day. And, especially when those snacks or beverages are sugar-laden, you're at high risk for getting cavities.
To satisfy the urge to snack without putting your teeth at risk, avoid stocking the house with soda, candy, juice or dried fruit. Instead, keep low or no-sugar options on hand such as:
Cottage cheese
Boiled eggs
Nuts
Cheese
Avocado with sea salt
Veggies and spinach dip
Lunchmeat or salami
Plain, sugar-free yogurt with fresh fruit (not dried)
What you do on a daily basis can make or break your oral health. By replacing these 3 bad habits with good ones, you'll go a long way towards getting through quarantine with a healthy, happy smile.
About the Author
Dr. Anthony Buonomo is a dentist in Worcester and also a native of the area. With Saturday hours as well as late hours through the week, his office always makes emergency care a priority and is still open for emergencies during the COVID-19 crisis. If you'd like to know more about good oral health habits or have any questions, he can be reached via his website.