Dental Checkups & Cleanings – Worcester, MA
Maintain a Happy, Healthy Smile for Life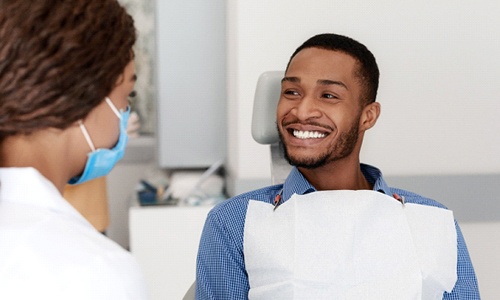 At University Dental Group, we offer a wide variety of dental services to help you overcome nearly any oral health issue. However, we'd much rather help you prevent problems from developing in the first place! That's why we recommend everyone get a dental checkup and cleaning twice a year. After all, prevention is the best medicine. These quick and easy appointments can help you maintain a happy, healthy smile for life. If it's been more than six months since you last saw your Worcester dentist, give us a call today to schedule your next appointment.
What Happens During a Dental Checkup?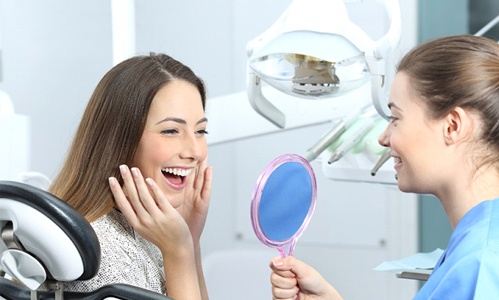 Unfortunately, it's easy for most oral health issues like cavities and gum disease to go unnoticed until they begin to cause damage or discomfort. During your dental checkup, we'll look for any warning signs of problems that you may not see or feel yet by closely inspecting:
Health and strength of each tooth;
Healthiness of your gum tissue;
Integrity of previous dental work such as fillings or crowns;
The wellbeing of your teeth and jaw below the gumline with the help of X-rays; and
Your tongue, cheeks, throat, and other soft tissues for symptoms of infection or cancer.
Afterwards, we'll review our findings with you. If needed, we'll work with you to create a treatment plan to address any issues and get your oral health back on track. We'll also be happy to answer your questions, investigate any new dental symptoms you tell us about, and give personalized recommendations for how to best care for your smile at home.
What Happens During a Teeth Cleaning?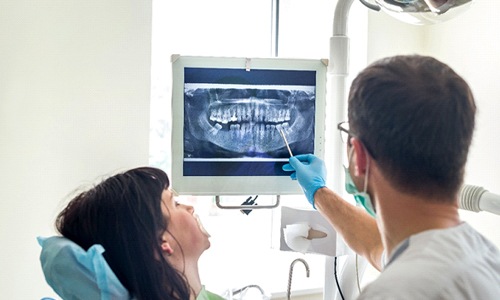 Even the most thorough dental routines can use a little professional help twice a year! Try as you might, it's all too easy for plaque to accumulate in hard-to-reach areas of your mouth and harden into tartar. This material is a breeding ground for bacteria and is so tough it can only be safely removed by a dental professional.
During the cleaning part of your visit, one of our skilled dental hygienists will easily be able to clean out those tricky spaces. They'll use special tools and a keen eye to gently scrape away plaque and tartar buildup from every corner of your mouth, including behind your back molars and just beneath your gumline. Then, we'll use a special dental polish to remove surface stains and lingering particles, leaving you with a refreshed, gleaming set of pearly whites!
Why Are Regular Dental Checkups & Cleanings Important?
If your teeth look and feel fine, do you really need to get a dental checkup and cleaning twice a year? In short, the answer is a resounding yes! While some patients may need to come in more or less frequently, it's essential to visit us regularly for preventive care. Catching oral health issues before they become larger problems, or better yet, keeping them from developing in the first place, can save you significant time, money, hassle, and discomfort in the long run. Two simple checkups and cleanings a year can go a remarkably long way in keeping your smile happy, healthy, and intact for life!