Oral Cancer Screenings – Worcester, MA
A Proactive Step to a Healthier You
When visiting your dentist's office for a six-month appointment, you might not realize there is a special step your dental team takes during your visit. Did you know there is another component to your appointment that is actually designed to help save your life? Known as an oral cancer screening, your dentist at University Dental Group carefully checks your mouth and facial structures for any abnormalities that might point to oral cancer. While it might sound unnerving to think that you could have this disease, you'll be pleased to know that your dentist is your biggest ally when it comes to early detection. If you want to learn more about these unique screenings and how they benefit you, contact us today.
Signs and Symptoms of Oral Cancer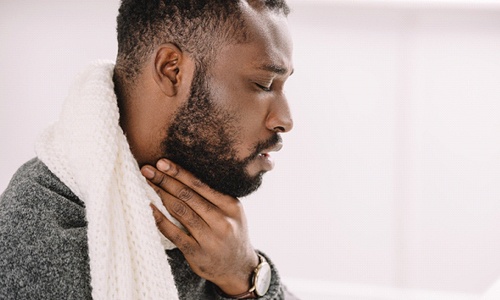 It is believed that more than 54,000 people will be diagnosed with some form of oral cavity or oropharyngeal cancer in 2021, according to the American Cancer Society, and more than 10,800 people will lose their life as a result of these horrible diseases.
The best way to minimize your chances of becoming one of the many who do not win the fight against oral cancer is to seek early detection and know the symptoms closely associated with it. If you being to notice any of the following, schedule an appointment with our team as soon as possible:
Lumps or areas of hard tissue
Red/white patches inside your mouth
Bad breath
Oral sores that do not heal
Difficulty opening and closing your mouth
Sore throat
Hoarse
Difficulty chewing and/or swallowing
Tongue pain
Ill-fitting dentures
Loose teeth
Although many of these signs can be attributed to other common problems, it's best to see your dentist in Worcester to ensure it is not oral cancer.
What Does My Dentist Look for During a Screening?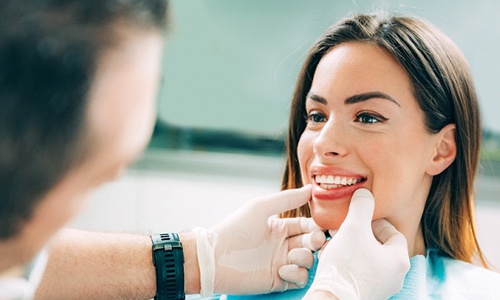 During your visit, a member of our dental team will thoroughly examine your oral cavity as well as your throat, face, neck and other nearby facial structures. Checking for abnormalities that may exist on your tonsils, tongue, throat, gums, the floor of the mouth or in other areas, they will also ask about any problems you may be experiencing at home (i.e., ease of eating/swallowing, sore throat, etc.).
What to Expect During My Screening?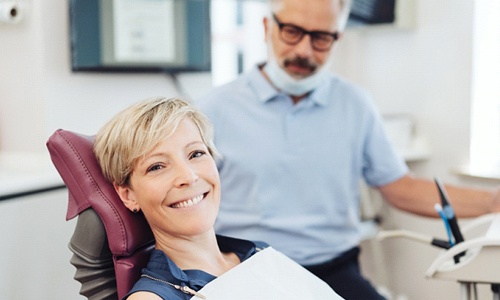 The process of undergoing an oral cancer screening is quick and painless. In fact, you may not even realize that your dentist has done it unless they tell you. We will perform a visual exam that includes feeling around your neck, face, jaw and head for any lumps, nodules or oral sores. Should we discover anything that might be a cause for concern (i.e., lump or mass), we will refer you to a specialist for a formal diagnosis.
While it is unlikely that we will find a problem, we will be diligent in our examination. If anything looks suspicious, you can expect our team to remain with you throughout your diagnosis and treatment. We will work together with your physician to ensure you receive the best possible care. By catching it early on, there is a much higher chance of successful treatment.