Dental Bridges – Worcester, MA
Seamlessly Fill the Empty Gaps in Your Smile
Even though teeth are relatively small, they play a number of key roles in your day-to-day life. Missing even one or two teeth can take a huge bite out of your quality of life and negatively impact your oral health. At University Dental Group, we can seamlessly gill the empty gaps in your smile with dental bridges in Worcester! These classic, custom-made restorations can replace one, two, or even three missing teeth in a row so you can get back to enjoying a complete set of pearly whites. If you're missing teeth, give us a call today to discover your tooth replacement options!
What Is a Dental Bridge?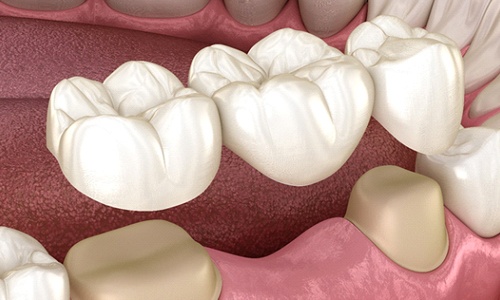 A dental bridge is a set of replacement teeth with dental crowns on either side. These custom-made crowns are placed on top of the remaining teeth that neighbor the gap in your smile. They support your new teeth between them to effectively "bridge" the space. Alternatively, a dental bridge can be secured in place via dental implants instead of the remaining teeth. Dental implants replace the roots of missing teeth and are anchored directly into the jawbone to provide a sturdier and longer-lasting restoration than a traditional bridge. However, dental implants aren't right for everyone. During your initial tooth loss consultation, we'll carefully inspect your smile and help you determine which type of bridge is right for you.
What Is the Process for Getting a Dental Bridge?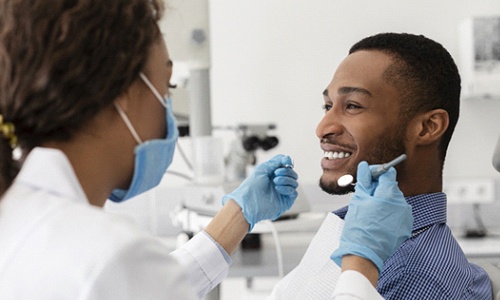 The process of getting a dental bridge depends on which type you're getting. A traditional bridge will typically take two appointments to place. First, we'll prepare the teeth that will support the bridge by removing a thin layer of enamel. After taking impressions of the area, we'll fit you with a temporary bridge until your permanent one is crafted. In just a few weeks, you'll return to our office to have your temporary removed and replaced with your beautiful, custom-made dental bridge.
Getting an implant bridge requires a slightly longer process. You'll need to undergo a minor oral surgery to have the dental implants placed into your jawbone. Then, it will take several months of healing before you're ready to have your custom bridge secured in place. We'll be more than happy to walk you through each process step-by-step so you'll know exactly what to expect.
What Are the Benefits of Dental Bridges?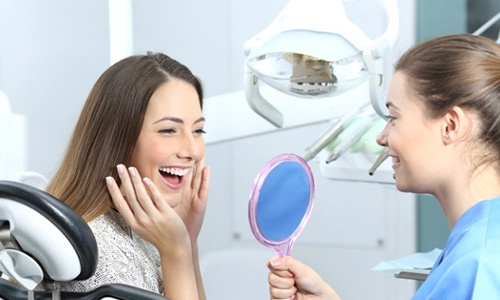 Dental bridges are a classic way to replace one or several missing teeth because they:
Are reliable and lifelike: Thanks to advanced dental technology and high-quality materials, dental bridges look just like natural teeth and improve the function of your smile.
Prevent dental drift and poor oral health: Filling in the gaps in your smile with dental bridges keeps the remaining teeth in place and encourages better oral health.
Improves daily life: With a dental bridge, you'll be able to smile confidently, speak clearly, and eat comfortably once again.
Are a quick and easy solution: Traditional dental bridges offer a fast, non-invasive, and cost-effective means of replacing missing teeth.
Dental Bridges FAQs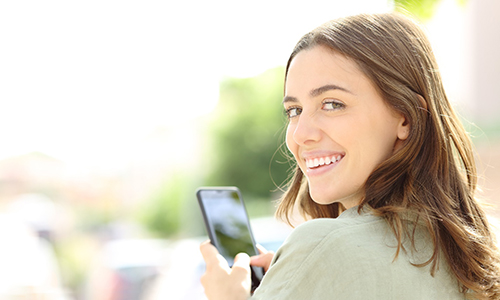 Right now, you may want to learn as much as you can about dental bridges in Worcester. Good news: we're here to help! If you have a specific question or concern you'd like to talk to our team about, then we encourage you to give us a call. If you'd like to learn more general information about dental bridges, then keep reading!
How Long Should a Dental Bridge Last?
With the right best practices in place, dental bridges can last for well over a decade. However, it may need to be replaced significantly sooner if it was crafted from a cheap material or it wasn't cared for properly. Ultimately, the best way to prolong the lifespan of yours is by brushing your teeth for a full two minutes each morning and evening, flossing, and getting a checkup and cleaning biannually. You should also stick to mostly well-balanced, nutrient-dense foods (not sugary ones) and avoid unhealthy habits, like smoking.
How Many Teeth Can a Dental Bridge Replace?
Dental bridges are a popular tooth replacement option, but how many teeth can they actually replace? In short, they are ideal for replacing between one and four teeth. Replacing more than that will cause the bridge to become less stable, compromising your bite and the longevity of your restoration.
Do Dental Bridges Feel Natural?
Modern dental bridges don't just look natural; they feel natural too! That's because our Worcester dentist uses high-quality, durable, and reliable materials to craft your dental bridge. Plus, we take extremely accurate impressions of your mouth to ensure your restoration will fit securely. With a strong bite and beautiful appearance, you can have peace of mind knowing that your dental bridge will indeed feel very natural.
Can Dental Bridges Get Cavities?
No, dental bridges cannot develop cavities. Of course, you can't leave your oral hygiene routine in the past either. After all, your surrounding teeth and gums are still vulnerable to decay and infection. The good news is that cavities are largely preventable with a good preventive care regimen in place. That starts with a commitment to brushing and flossing daily and extends to biannual checkups and cleanings with your dentist. Keeping your consumption of added sugar to a minimum, refraining from tobacco use, and eating a healthy diet are all helpful too!
What Can You Not Eat with a Dental Bridge?
If you've been struggling with tooth loss, you'll be happy to know that dental bridges will allow you to enjoy a much more varied diet once more. Of course, like your natural teeth, there are still some foods you should avoid, like fruit gummies and hard candies. Instead, do your best to fill your plate with foods that are vitamin-rich and smile-friendly, like fresh fruit, cooked vegetables, filling carbs, and lean protein. Sip on water throughout your meal to help remove food particles and don't forget to complete your oral hygiene routine that evening.