Root Canal Therapy – Worcester, MA
Don't Wait to Save Your Damaged Tooth!
People often associate root canal therapy with pain, when in reality the opposite is true. Root canal therapy is designed to remove oral infections and damaged tissue from inside teeth, which is the direct cause of your tooth's discomfort. Once we've carefully removed the infection and treated your tooth, you can expect significant relief and keep your original tooth, which is always the number-one goal at University Dental Group. If you're experiencing severe tooth pain that doesn't go away, call our dental office today!
Why Choose University Dental Group for Root Canal Therapy?
Accepts Benefits via Veterans Affairs
Professional and Experienced Team of Dentists
Extensive Hours for More Convenient Scheduling
Do I Need a Root Canal?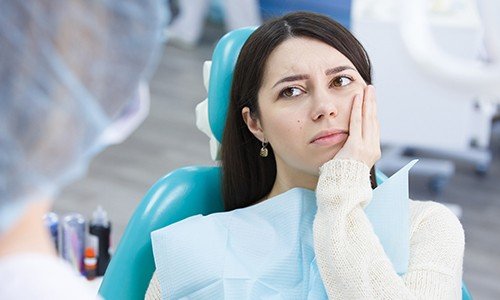 It can be difficult to know if you need a root canal until you visit our dental office. However, there are some signs you can look out for if you're unsure. For example, the most common factor is significant discomfort in your tooth that does not go away. Another notable symptom is extreme sensitivity in your tooth, whether it's all the time or when consuming hot or cold foods and beverages. Furthermore, if your tooth is darkened, you notice swelling or a pimple-like bump begins to form on your gum tissue, you need to get to our dental office right away for treatment.