Root Canal Therapy – Worcester, MA
Relieving Your Pain and Preserving Your Natural Smile
When patients hear their emergency dentist in Worcester say the words "root canal," they immediately panic because of all the terrible rumors that they've heard about the procedure. At University Dental Group, we go out of our way to preserve our patients' natural smiles, keep their oral health intact, and provide them with a comfortable and pain-free experience. Our skilled dentists will work to erase your pain caused by tooth infections so you can keep your original pearly white. We also offer emergency dental services and will do everything we can to fit you in our appointment schedule the same day you call, because we don't want you to have to stomach severe oral pain.
Why Choose University Dental Group For Root Canal Therapy?
Experienced Emergency Dentist
Convenient Appointment Hours
Prioritizing Patient Comfort
The Process of Getting a Root Canal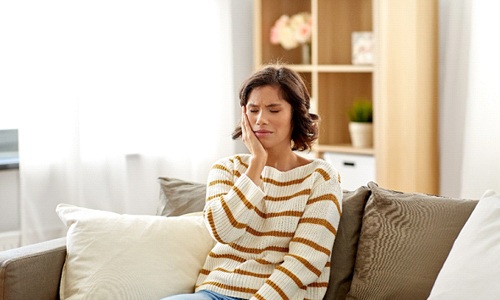 Before your dentist decides a root canal in Worcester is the best treatment option for you, we'll thoroughly examine your teeth and gums. We may even take images of your mouth to get a better look at the infected tooth. We'll then create a small opening in your tooth to access the inner chamber of it, called the pulp. This is the area that has been infected and attacked by harmful oral bacteria, causing you severe pain. When we gain access, we will remove the infected pulp and sanitize the inner portion of your tooth, making sure that no harmful oral bacteria remain.
Using a biocompatible resin, we will fill the inside of your tooth to seal it off and prevent any further damage. Finally, to strengthen and restore the shape of the damaged tooth, we will top it off with a customized dental crown made to be virtually indistinguishable from your natural teeth. Using dental cement, we will permanently attach it to your prepared natural tooth so you can eat and speak without experiencing any discomfort or pain.
Signs You May Need Root Canal Therapy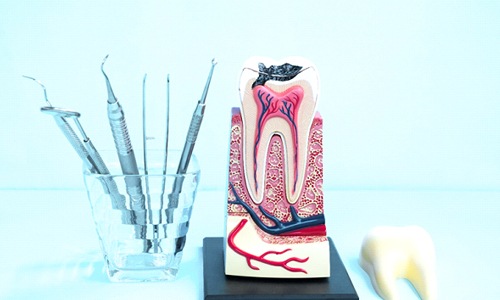 It can be difficult to know if you need a root canal until you visit our dental office. However, there are some signs you can look out for if you're unsure, including:
Severe toothache that won't go away.
Pimple-like bump on the gums near your affected tooth.
Sensitivity to extreme temperatures.
Tenderness while chewing.
Tooth darkening.
The Cost of Root Canals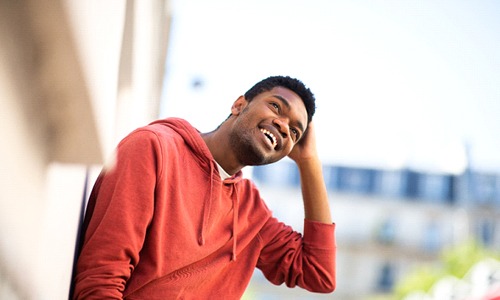 Every patients' mouth is different, which means that each treatment plan can drastically vary. The best way to learn the specific cost of root canal therapy is to visit your dentist for an examination first. During your appointment, we will walk you through your treatment plan, discuss restorative options, and go over the cost of your procedure.
Caring For Your Treated Tooth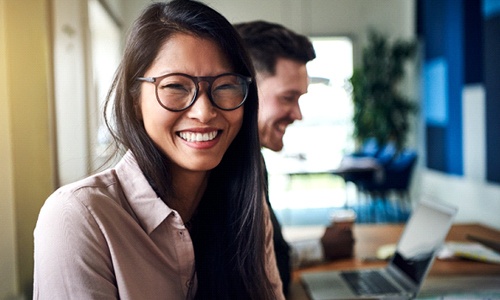 Taking care of your treated tooth properly will help you extend the lifespan of your dental crown and prevent any additional damage from occurring. The following day or two after your procedure, you may notice lingering discomfort while you're getting used to the way your treated tooth feels. Be sure to take any prescribed medication from your dentist and visit them if you notice that the pain won't go away. Some other ways to care for your treated tooth, include:
Brush twice each day for two minutes with fluoride toothpaste.
Floss your teeth every day.
Avoid sticky, chewy, and hard foods that could damage your crown.
Rinse with antibacterial mouthwash daily.
Visit University Dental Group every six months for your checkups and cleanings.
If you have any additional questions or concerns after your procedure, be sure to contact our office. We will address them as soon as possible so you don't have to sit in distress. We also offer convenient appointment hours Monday through Saturday, so you don't have to ignore your oral pain or discomfort because you aren't able to take off of work.
Root Canal FAQs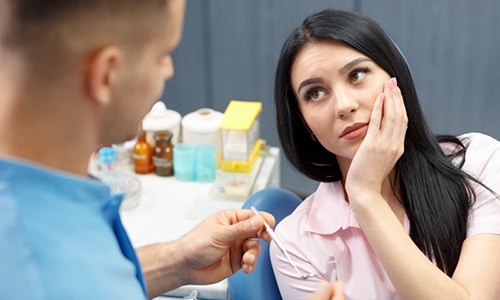 Even after reading all about root canals above, there is still the chance that you have some questions about the finer details of the procedure. Not to worry. We've gathered some of our most frequently asked questions about root canals and answered them down here for your convenience. However, if you still have a question that you don't see answered on this page, feel free to give us a call and ask.
Do Root Canals Hurt?
Root canals may have a daunting reputation of being a painful procedure, but that couldn't be farther from the truth. In fact, most of the pain associated with root canals comes from the intense toothache that warrants the procedure. However, treatment itself shouldn't hurt, thanks to the local anesthetic we use. Although you may experience some soreness for a few days following the procedure, this can easily be remedied with store-bought pain medications or applying cold compresses to your cheek.
How Can I Avoid the Need for Root Canal Treatment in the Future?
The majority of root canals are caused by severe dental infection due to decay. Keep your teeth free from cavities by brushing twice daily with a toothpaste that contains fluoride. It also helps to floss at least once a day. Eat a healthy diet high in fruits and vegetables and low in acidic and sugary foods and beverages. Attend your regular checkups and cleanings every six months. Lastly, if you play sports, consider getting a custom-made mouthguard to protect your pearly whites from injury.
Why Do I Need a Root Canal If My Tooth Isn't Bothering Me?
Some patients experience tooth pain that eventually fades away. However, that doesn't mean the infection is necessarily gone. Sometimes, the tooth might have a chronic infection that the body has accommodated enough to not extend past the patient's pain threshold. Infection in the root canal is commonly discovered through x-rays, without the patients displaying any symptoms of pain or discomfort.
How Long Does a Root Canal Take?
This depends on the details of the procedure you're undergoing and the type of tooth that needs treatment. In general, the farther back in the mouth you go, the longer treatment is going to take. We estimate that you'll in our office between one and two hours. Usually, the treatment can be completed in one visit, with a second appointment only necessary to place your restoration.