Cosmetic Dentistry – Worcester, MA
Achieve the Smile of Your Dreams
Helping patients achieve a healthy smile is always the number-one priority at University Dental Group. However, sometimes having a healthy smile is not enough. If your smile has imperfections, it can make it extremely difficult to show it off, which can do a number on your self-confidence. The dentists and team members at the dental office want to make it easy to flash your pearly whites, not hide them every time you're taking a photo. If you're ready to make your smile look the way you want it to, give our dental office a call!
Why Choose University Dental Group for Cosmetic Dentistry?
Natural-Looking Ceramics for Lifelike Restorations
Easy-to-Use, Take-Home Whitening Products Available
Metal-Free Restorations for Improved Look and Function
Porcelain Veneers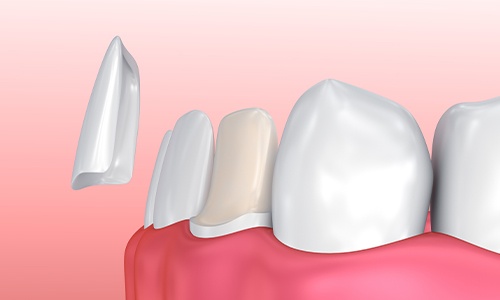 When you're in need of the most comprehensive solution available in cosmetic dentistry, porcelain veneers are truly unmatched. These ultra-thin sheaths of durable dental ceramic are custom-made to fit over teeth, effectively hiding chips, cracks, discoloration, gaps and even minor rotations typically solved by orthodontic treatment. In just two appointments, we can design, fabricate and place your new veneers in order to transform your smile from top to bottom. Because this treatment addresses multiple issues at a time, you can save money on other treatments.
Metal-Free Dental Restorations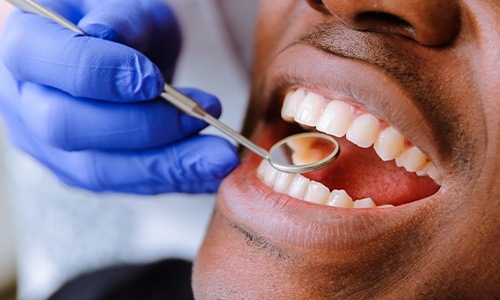 Creating restorations that blend in with your smile means we cannot resort to the traditional materials used to restore teeth afflicted with cosmetic chips and stains. Regardless of how we build your treatment plan, you can rest knowing that our dental office makes use of materials that are free of unnatural-looking metals, including silver amalgam, which is typically used in dental fillings. We carefully craft and design your restorations so that they blend in with your smile, not stick out like a sore thumb.
Cosmetic Dental Bonding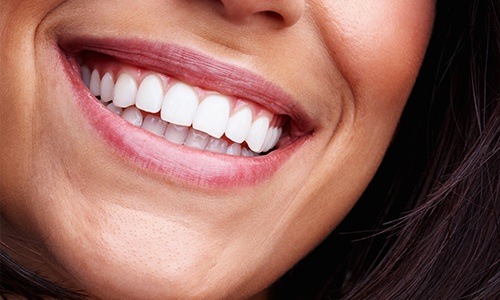 When you have minor imperfections in your smile and want to fix them in the most affordable way possible, cosmetic bonding offers a quick and effective solution. Through the use of composite resin, which is the same material used to create tooth-colored fillings, our dental office can mold, shape and bond this material directly to your tooth. In a single appointment, we can hide chips, cracks, permanent discoloration and even gaps in your smile.
Teeth Whitening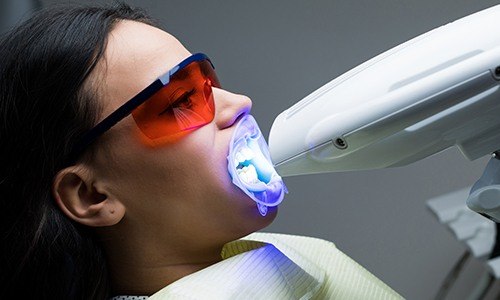 Making your smile whiter can make a huge difference, which is why teeth whitening is one of the most popular treatments available in cosmetic dentistry. With the help of powerful solutions like Crest White Stripes, you can whiten teeth either in the dental office or while you're on the go! You can easily whiten teeth throughout the year, keep your smile looking photo-ready, and boost your confidence when spending time with friends, family, or that special someone!
Gum Recontouring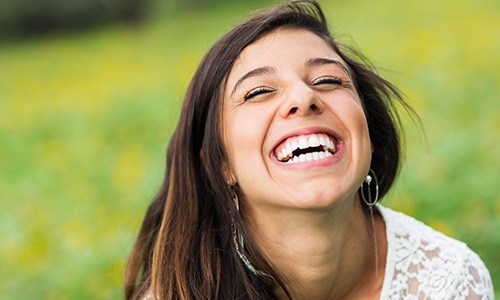 In some cases, it may not be your teeth that need adjustments, but your gum tissue instead. When too much gum tissue covers your teeth, making them appear smaller than they actually are, we can perform gum recontouring to remove excess gum tissue. This treatment is minimally invasive and effective at removing excess tissue as well as making your gum line appear even. We'll take every step to maintain as much of your natural gum tissue while still improving your smile's appearance.
Understanding the Cost of Cosmetic Dentistry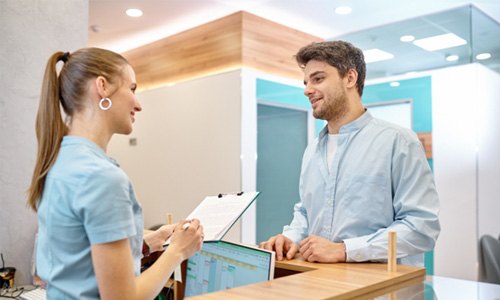 Whether you are interested in one specific treatment or a multitude of treatments to transform your smile, you might be asking yourself, "How much does cosmetic dentistry cost?" Of course, the exact price will depend on a multitude of factors, most notably your specific smile goals. However, that doesn't mean that getting a better idea of the investment is difficult. On the contrary, all you have to do is schedule an appointment with our Worcester dental team! Otherwise, you can read on to learn more.
Which Cosmetic Dental Service is Right for Me?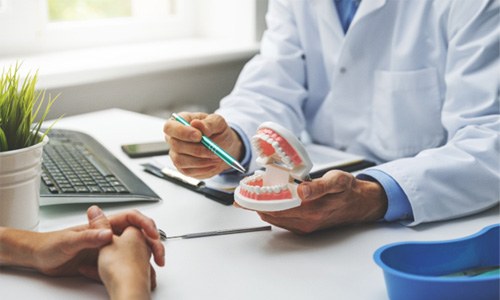 There are quite a few factors that go into determining which cosmetic dental service is right for you. Perhaps the most important one is what imperfections you're looking to address. For example, stubborn stains can be fixed with teeth whitening and cosmetic dental bonding as well as veneers. Similarly, misshapen teeth can be fixed with cosmetic dental bonding, veneers, and metal-free restorations. During your consultation, we will review the perks of each in addition to other important information, like the cost, so you can determine which smile-enhancing service (or services) is ideal for you.
Cosmetic Dentistry Can Be an Investment Worth Making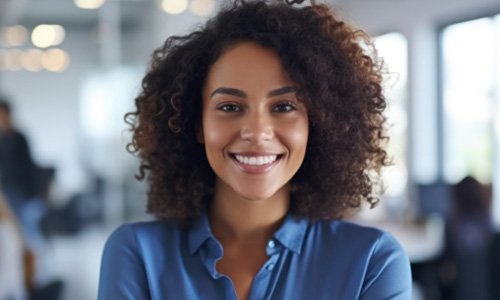 Remember, cosmetic dentistry is about so much more than improving the look of your smile. First, many treatments that fall under the "cosmetic" umbrella have the potential to improve your oral health as well. There are a few reasons for this, including that having a smile you love will motivate you to brush and floss consistently. Naturally, there are other benefits as well, including that patients with beautiful smiles are more likely to have success in both personal and professional settings. So, there's really no limit to how investing in cosmetic dentistry can benefit you!
How to Make Cosmetic Dentistry Affordable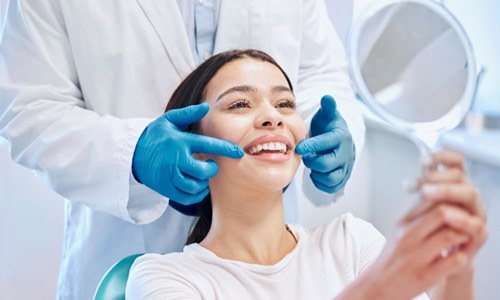 If you are interested in cosmetic dentistry but concerns about the cost are holding you back, don't hesitate to talk to our team about the details of the financial solutions we offer. In addition to periodic specials that can make your treatment affordable, we are happy to accept flexible financing with CareCredit. There are even some cases where dental insurance will cover a portion of the cost if the treatment is "medically necessary," which may be the case for metal-free restorations like dental crowns. Simply put, there are multiple ways you can save, so give us a call if you want to learn more about how to make your treatment more affordable.