Preventive Dentistry – Worcester, MA
One-Stop Preventive
Dentistry for Your Family
Providing families with all the services they need in one place is just one of the many goals our dentists have at University Dental Group. Of course, this includes preventive dentistry, which is key to maintaining positive oral health for decades to come. At University Dental Group, you can have your basic checkups and cleanings performed, but also many other treatments designed to keep you and your youngest family members free of tooth decay and gum disease. If you're looking for a family-friendly dental office environment to get your dental care completed, don't hesitate to give our dental office a call!
Why Choose University Dental Group for Preventive Dentistry?
Family-Friendly and Welcoming Dental Office Environment
One-Stop Shop – All the Basics Available Under One Roof
Experienced Dentists with Long-Term Team
Dental Checkups & Teeth Cleanings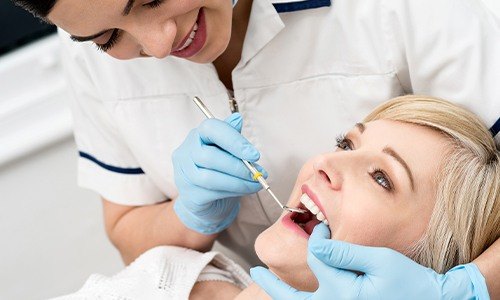 It doesn't matter what age you are, all patients should be completing biannual checkups and cleanings. During your checkup, we'll closely examine all of your oral structures, including your teeth, gums, tongue, throat, cheeks and other areas for any signs of dental disease or underlying conditions. We'll also carefully remove all plaque and tartar from the surface of teeth to prevent decay and infection. During this time, we'll also confirm if your oral care routine at home is sufficient and recommend tips and products to improve it if necessary.
Nightguards for Bruxism
Do you wake up with jaw pain every morning? Are your teeth experiencing unexplained sensitivity? If so, it could be a sign that you have an unconscious teeth grinding habit that needs to be addressed. The best way to protect your tooth enamel and reduce the risk of a dental emergency is through a custom-made nightguard made by our dental office. Each nightguard is customized to fit your mouth exactly, ensuring optimum protection and comfort as you sleep.
Oral Cancer Screening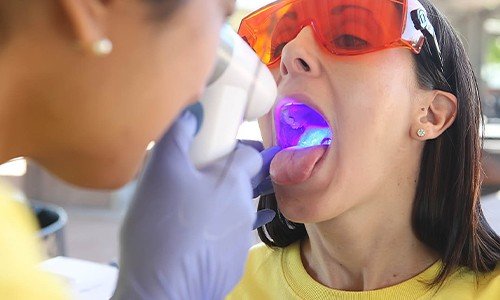 Thousands of Americans are diagnosed with oral cancer every year, which is why more and more dentists are taking the additional time to confirm the presence of oral cancer during your routine checkup. Oral cancer is characterized by oral sores that do not heal after at least two weeks as well as red or white patches inside the mouth. By committing to biannual checkups, you're doing both your oral and overall health a big favor.
Learn More About Oral Cancer Screenings
Fluoride Treatment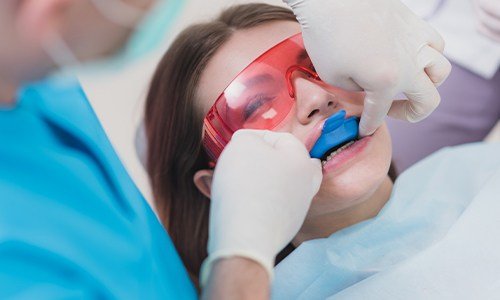 Fluoride plays a major role in maintaining long-term health of your tooth enamel, which is why you'll find it in all of our recommended oral care products. On top of your regular oral care, our dental office performs fluoride treatments to strengthen and protect enamel every time you visit. Application only takes a few minutes to complete and ensures that your tooth enamel is protected from potential cavity development. We're more than happy to recommend products we believe will keep your smile protected in between visits as well.
Family Dentistry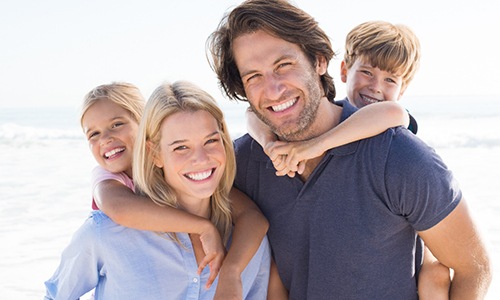 Does your calendar become jam-packed every six months in an attempt to coordinate the dental needs of each member of your household? There's an easier way to ensure your favorite smiles stay in pristine condition: a family dentist. That way, they can get the dental care they need and you can get your schedule back!