Restorative Dentistry – Worcester, MA
Natural and Comprehensive Methods for Restoring Teeth
Teeth are made from the strongest organic material in the human body: tooth enamel. However, teeth can and will break down over time, which is why it's so important to restore them if they do crack under pressure. If your tooth becomes worn down, cracks, chips, or damaged in any way, our dental office is dedicated to helping you restore it through tooth-colored fillings and/or dental crowns. Doing so can help you save money on future dental care costs, keep your smile looking natural and make sure that eating your favorite foods feels natural.
Why Choose University Dental Group for Restorative Dentistry?
Dedicated to Providing One-Visit Restorations
Natural-Looking and Durable Ceramics Utilized
Family-Friendly, Long-Term Dentists and Team Members
Tooth-Colored Fillings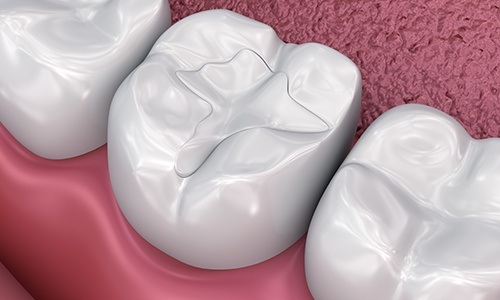 Silver amalgam fillings may have served their purpose over the years, but modern dentistry allows our dental office to restore teeth without using metal materials. Silver does not blend in with natural tooth enamel and can even cause problems later on as it expands and contracts inside teeth, including sensitivity and future fracture of your enamel. With composite resin material, we can both restore your smile's appearance and function in a single appointment.
Learn More About Tooth-Colored Fillings
Dental Crowns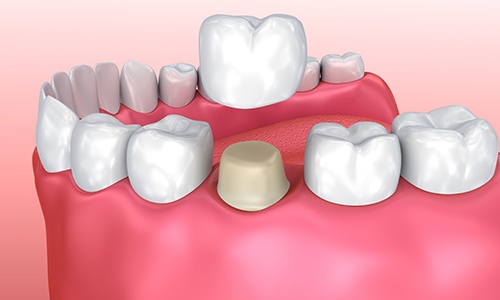 If you have a dental filling that takes up more than two-thirds of your natural tooth or your tooth is more significantly damaged, a dental crown will likely be a more effective solution to restoring your damaged tooth. Each crown is customized to fit over your damaged tooth exactly, ensuring that the tooth does not fracture further and no bacteria reach the damaged portion of your tooth. In order to blend in with your smile, we use all-porcelain materials.
Learn More