Family Dentistry – Worcester, MA
World-Class Dental Care for Each Member of Your Family
From great-grandpa to the newest addition of your family, each member of your household deserves to have a healthy, beautiful smile. However, running all over town for different dental appointments isn't good for your schedule or your gas tank. Fortunately, our team has a solution: family dentistry! At University Dental Group, we can help patients of all ages achieve pristine oral health and jaw-dropping smiles at one convenient location. To learn more, don't hesitate to contact our office!
What Is a Family Dentist?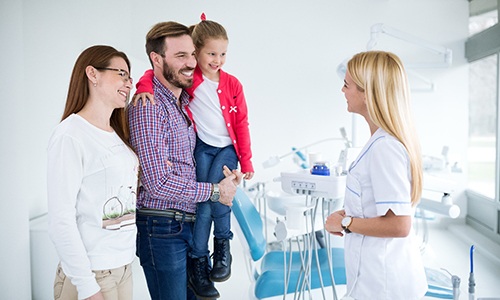 A family dentist in Worcester is a dental professional who is highly trained in everything from the needs of growing smiles to replacing missing teeth with state-of-the-art dental implants. So, whether it's time for your baby's first appointment, your teen is interested in a teeth whitening treatment, or one of the grandparents wants to fill in the gaps in their smile for good, our team at University Dental Group has you covered!
The Benefits of Seeing a Family Dentist
The advantage of streamlining your family's dental care needs is substantial. However, making the switch can do more than open your calendar. In fact, it can also:
Provide you with convenient appointment setting
Help you develop a genuine, long-lasting relationship with your dentist
Prevent the littlest members of your family from developing a dental phobia
Keep your dental records all in one place
Offer you a big-picture perspective of your family's oral health
Dental Services for Children & Adults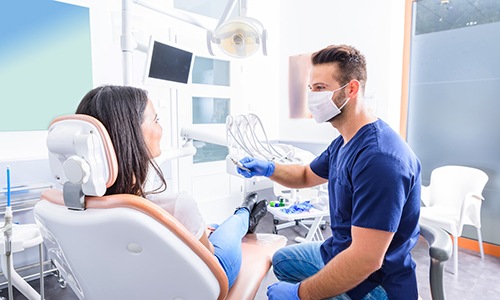 To ensure each member of your family gets their unique dental needs met, we offer a wide array of services, including:
Routine checkups and cleanings
Cosmetic treatments, like teeth whitening and porcelain veneers
Restorative dentistry, from dental crowns to dentures
Preventive dental fillings
Emergency dental care for sudden injuries
So, if you are ready to streamline your family's dental care at one convenient location, don't hesitate to contact our office! That way, our talented team can optimize your household's oral health, preserve their beautiful smiles, and open your schedule.