Tooth Extractions – Worcester, MA
Remove Harmful Teeth Before They Cause Problems
The dentists at University Dental Group do not want to extract teeth unless it is absolutely necessary. Our dental office is equipped to save teeth whenever possible, which is why we treat extractions as a last resort. However, there are occasions where extracting a tooth is the best action to take, particularly when your oral health is at stake. Before treatment, we'll go over all the steps with you beforehand, make sure you feel comfortable, and discuss your tooth replacement options in more detail.
Why Choose University Dental Group for Tooth Extractions?
Long-Term Team of Experienced Dentists and Team Members
Family-Friendly Dental Office That Caters to Everyone
VA-Approved and Prepared to Serve Veterans
When Does a Tooth Require Extraction?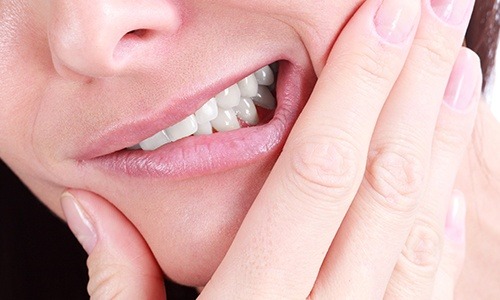 When an extraction is performed, it's typically because the tooth has become so damaged that it cannot survive inside the mouth. It also means that neither a filling, dental crown nor root canal treatment is enough to salvage it. Teeth that have experienced severe decay or fracture from an injury are often extracted. When decayed teeth are kept in the mouth, it increases the risk of neighboring teeth becoming infected as well. During your checkup, we'll confirm the exact condition of your tooth and highlight all of your options before beginning any treatment.
Tooth Extractions FAQs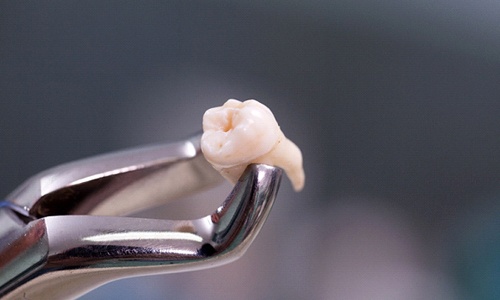 Although tooth extractions in Worcester are straightforward and routine for our exceptional dental team, we understand that they are often feared by patients. Fortunately, much of that anxiety is alleviated when we sit down to explain the process – that's why we encourage you to schedule an appointment! If you'd prefer to do your research online, then keep reading to learn the answers to a few of the most frequently asked questions about tooth extractions.
Does Getting a Tooth Extracted Hurt?
Does your worry about tooth extractions stem from a fear of the procedure being painful? You're not alone. The good news is that whether you are getting one tooth pulled or several, the first step is always to numb your mouth. While you may still feel some slight pressure from our dentist in Worcester working, this ensures that you will remain comfortable throughout the entire process.
What's the Recovery for Tooth Extractions Like?
Can I Leave the Space Empty After a Tooth Extraction?
Whether the tooth is in the front or the back of your mouth, you shouldn't leave the space empty following an extraction. There are a few reasons for this. First, the open space leaves the surrounding teeth unsupported, increasing the likelihood of them drifting. Second, the gaps can negatively impact your ability to chew properly and speak clearly, taking a toll on your overall quality of life. Therefore, it's best to fill the space with a dental bridge, partial denture, or dental implant. Once you're done healing, our dentist will sit down with you to discuss which option is best for you.
Can I Smoke After Getting a Tooth Extracted?
If you use tobacco products, like cigars, cigarettes, and e-cigarettes, you should refrain for at least five days immediately following your tooth extraction. This will give your mouth the time it needs to get through the initial recovery period. If quitting has been difficult for you in the past, don't hesitate to tell your dentist. Remember, they aren't interested in passing judgment. They are interested in helping you prepare properly so you have the highest likelihood of a successful recovery.