Replace Missing Teeth -Worcester, MA
Restore Your Smile and Protect Your Oral Health
Missing teeth may not seem like a big deal at first, but the long-term consequences are more substantial than you might immediately think. When teeth are missing, the risk of future tooth loss only goes up as bone loss begins to occur. This can affect not only your ability to smile but chew the foods you enjoy. At University Dental Group, our team of experts can provide you natural-looking, comfortable and effective tooth replacements designed to resolve a variety of tooth loss cases. Call our dental office to find our which option is right for you!
Why Choose University Dental Group for Tooth Replacement?
Start-to-Finish Convenience Via Dental Implants
Open Six Days a Week – Including Saturdays
Detailed Treatment Planning and Highly Customized Restorations
Dental Bridges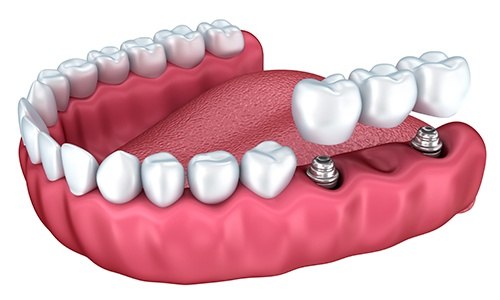 One of the most common methods of replacing one or multiple teeth at a time has been dental bridges. This restoration is made up of several dental crowns fused together, with a crown on either side being hollowed out so it can fit on top of existing natural teeth. This means that natural teeth will need to be slightly modified in order to act as anchors for your bridge. The teeth that fill the gap in your smile are known as pontics and can be used to replace one to two teeth at a time.
Learn More About Dental Bridges
Dentures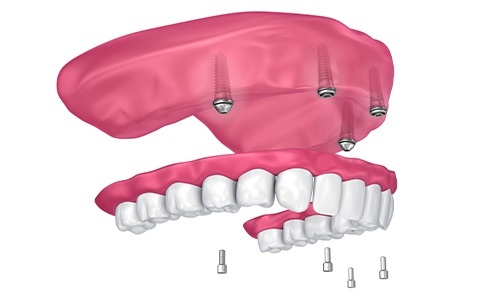 Replacing multiple teeth at a time doesn't have to be a difficult process. With the help of full and partial dentures, you can replace teeth on opposing sides of your mouth or all the teeth in a single arch. While full dentures use the natural suction and shape of your mouth to stay in place, partial dentures use metal hooks which wrap around neighboring teeth. Both are made with acrylic and porcelain materials in order to look and feel as natural as possible.
Dental Implants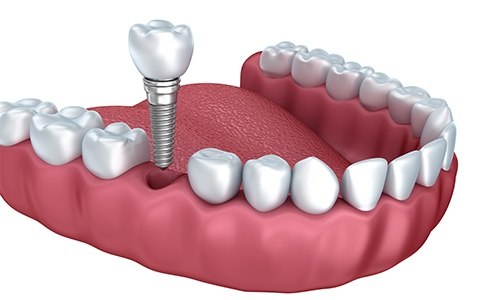 Our dental office recommends dental implants for a wide variety of cases involving tooth loss, regardless of how extensive it may be. Dental implants are considered the most comprehensive solution to replacing missing teeth because they address the root structure underneath the gums, not solely the crown that makes up your smile. By using a combination of biocompatible materials, including titanium and porcelain, we can replace single, multiple and all missing teeth entirely in our dental office!