Tooth-Colored Fillings – Worcester, MA
Preventing Reinfection by Creating a Tight Seal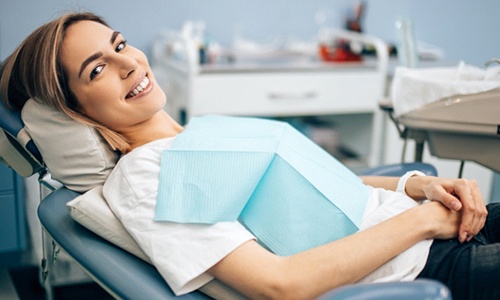 When a cavity forms, there's only one way to fix it – a filling. At University Dental Group, a family dentist in Worcester we understand the necessity of repairing this type of damage, but we also know you want a solution that doesn't shine a spotlight on your dental work. While traditional silveramalgam was once the only material used for fillings, you can rest easy knowing that tooth-colored dental fillings are now making it possible to repair your smile and improve your aesthetics. To find out more about this method of restorative care, contact us today!
What Are Tooth-Colored Fillings?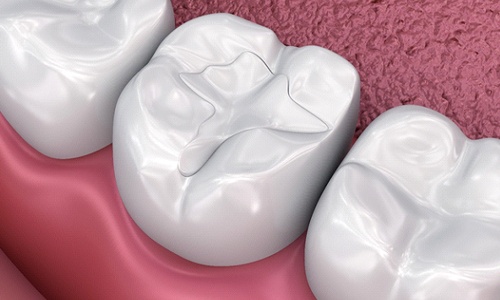 Tooth-colored fillings are a type of restorative (and cosmetic) dentistry that uses composite resin to fill a cavity-stricken tooth. Matched to your natural tooth color, its putty-like consistency makes it malleable and easy to use, allowing you to keep more of your natural tooth structure.
These fillings are a superb alternative to traditional amalgam, allowing patients with severe metal allergies to finally receive the treatment they need.
What Are the Benefits of Tooth-Colored Fillings?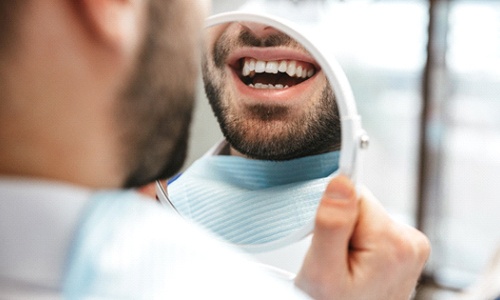 If you're not entirely certain why a tooth-colored filling is the better solution for fixing a cavity, allow us to explain in greater detail:
Tooth-colored fillings hide your dental work. The composite resin is matched to your natural tooth color, so it blends in seamlessly with the rest of your smile.
They are durable and can withstand the daily pressure of eating, chewing, and speaking, so you don't have to worry about a less-than-reliable restoration.
They allow you to keep more of your natural tooth structure. Traditional amalgam often requires removing more of your tooth to ensure the material fits comfortably.
Composite fillings create a tight seal, effectively keeping infection out.
How Are They Placed?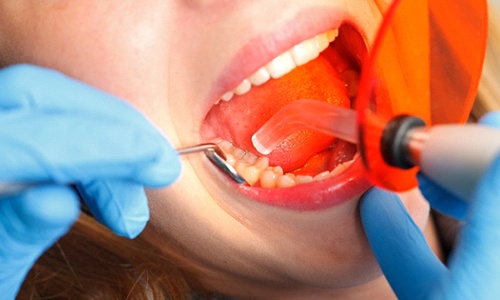 The process of receiving a tooth-colored filling is quite easy. When arriving for your appointment, you will be administered a numbing agent to ensure you feel no pain or discomfort during your treatment process. The dentist will begin by clearing out the decayed areas of your tooth and removing any debris. Once it is thoroughly cleaned, we will fill it with the composite resin that is matched to your tooth color.
Using a curing light, we will harden the resin to your tooth to ensure a tight seal. After a final polish, you will have a new and improved smile that is healthier and free of decay. With proper care and maintenance, you can expect your filling to remain in place for a decade or more.
Should you experience a dental emergency in the form of your filling falling out for any reason, make sure to contact our office as soon as possible. We will get you in quickly to rebond the filling and ensure it remains in place.