About Our Worcester Dental Office
When you visit University Dental Group, getting the services you need to maintain long-term oral health is simple and convenient. Accommodating the many dental needs of the community, regardless of their age, is just one of the reasons why we were awarded Best Dentist in Worcester in 2018 by WM Worcester Magazine. Our long-term staff and reputation is what helped us reach this achievement and we look forward every day to exceeding your expectations.
Additionally, our dental office's extensive hours proves that we are serious about making your visit convenient, especially if your entire family needs to have treatments completed. By being open every Saturday and late evening twice a week, it's easier to make your routine cleanings, checkups, and other appointments a normal part of your oral care regimen.
Are you ready to make a visit to our dental office for the first time? Don't wait to give us a call! We'd love to make your acquaintance and cannot wait to provide you with high-quality dentistry for years to come!
We Do it All
You shouldn't have to visit multiple dental offices to get the procedure you need complete, which is why University Dental Group employs multiple experts who can complete many types of dental treatments. Creating a one-stop shop for you and your family's dental needs is just one way we make your visits all the more convenient and comprehensive. Whether you need a basic cleaning, a set of dental implants placed, or your smile transformed via cosmetic dentistry; we do it all!
Flexible Payment Options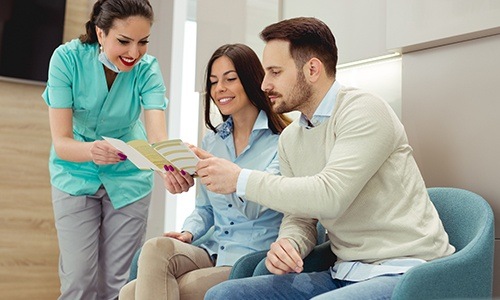 University Dental Group understands that paying for dental care can be difficult, especially if you have multiple treatments to complete. While we accept dental insurance plans from most major providers, we also work with third-party financing programs that make paying for care more manageable. We'll always work with you closely to ensure that your benefits are being maximized to the fullest. If you have questions about your coverage, don't hesitate to speak with our front desk directly!
Late & Saturday Hours
Part of being an accessible dental office is not just about communicating with our patients, making their treatments personalized, and catering to their needs. It's also about understanding the needs of the community and reflecting them in our dental office, whether it's about providing certain services or making it easy for families to get the care they want. At University Dental Group, we offer Saturday hours and late hours twice a week for those who struggle to make time for care due to their busy schedules.
All Ages Welcome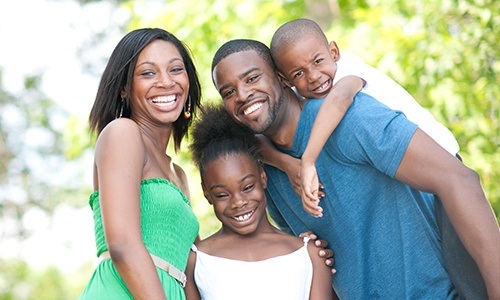 Our dentists have been catering to families for many years now, which means they are highly experienced in the best treatments, techniques, and technologies that benefit you and your family members. Regardless of your age, you can find services that meet your needs, whether it's dental sealants to protect your developing smile, a new set of dentures to make your smile complete again, or a round or two of teeth whitening to remove stubborn stains.
Caring Dental Team
One of our highest priorities at the dental office is making our patients feel welcome and comfortable during every moment of their visit. We understand that dental care is difficult for many patients, which is why we always put your needs first. Our team is experienced in working with patients of all ages, backgrounds, and accommodations, and we believe the moment you walk in is the same moment you'll realize that your oral health needs are in good hands.