Porcelain Veneers – Worchester, MA
The Smile Upgrade You've Been Waiting for
Staring at crooked, gapped, stained or misaligned teeth in the mirror doesn't exactly provide a boost to your confidence. As a matter of fact, you can start to feel like you're doomed to remain in this condition. Thankfully, at University Dental Group, we place custom-crafted porcelain veneers so patients can finally overcome their bite woes to attain the look they've always wanted. To enjoy a more aesthetically-pleasing smile, contact our Worchester office to schedule a visit today!
Why Choose University Dental Group for Porcelain Veneers?
A comfortable and relaxed environment
Comprehensive dental care to meet your smile needs
A results-driven dental practice that places patients' needs first
What are Porcelain Veneers?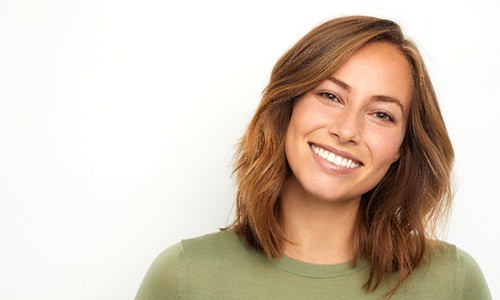 Made from high-grade ceramics, porcelain veneers in Worchester are thin shells that fit directly over the front-facing teeth. In just two visits, the permanently bonded fixtures deliver a beautifully-remade smile. Here are the steps to the procedure:
For patients with a history of tooth sensitivity, we'll first administer numbing medication to ensure a comfortable treatment process.
We'll remove a thin layer of enamel to allow the veneers to fit properly into your smile line.
After capturing bite impressions, we'll send them to our lab partners who will fabricate a permanent set of veneers.
We'll place temporary veneers to protect your teeth during the fabrication process.
When the final set of veneers are ready, we'll invite you back to our office for their permanent placement.
What Makes Porcelain Veneers So Effective?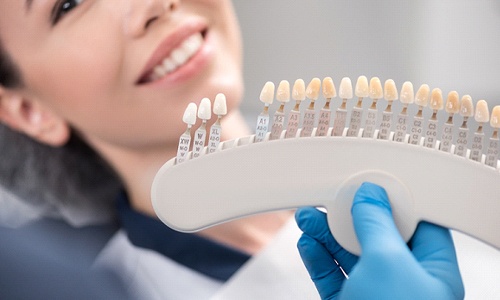 One of the reasons that veneers are so effective is their construction from durable ceramic material, which creates an attractive smile that will last for years to come. Not only do veneers upgrade the appearance of your teeth, but they are also highly resistant to staining. The procedure, which we can typically complete in just two visits, saves you time by delivering results that look like they took months of treatment to achieve.
All that is required is for you to take care of your veneers like you would any other teeth. By brushing and flossing at least two times a day, you can prevent leftover debris from settling on the teeth adjacent to your veneers. Thus, you'll be able to maintain an even shade throughout your front-facing teeth.
You'll also want to avoid eating hard foods like nuts and seeds, as they could cause the veneers to crack. Additionally, it should be a priority to visit your dentist every six months for cleanings and examinations to contribute to your smile's longevity.
Are You Eligible for Porcelain Veneers?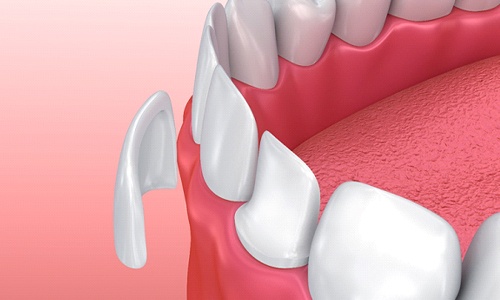 To ensure you receive the best care possible, we'll take the time to carefully assess your oral health before the porcelain veneers process begins. In doing so, we can identify and treat any problems that could otherwise compromise your results.
The time has come to enjoy the confidence boost and happiness that comes along with having your smile flaws resolved. To request a visit with a dentist in Worchester, contact us today at Universal Dental Group!