Veneers – Worcester, MA
The Smile Upgrade You've Been Waiting for
Staring at crooked, gapped, stained or misaligned teeth in the mirror doesn't exactly provide a boost to your confidence. As a matter of fact, you can start to feel like you're doomed to remain in this condition. Thankfully, at University Dental Group, we place custom-crafted veneers in Worcester so patients can finally overcome their bite woes to attain the look they've always wanted. To enjoy a more aesthetically pleasing smile, contact our Worchester office to schedule a visit today!
Why Choose University Dental Group for Veneers?
A comfortable and relaxed environment
Comprehensive dental care to meet your smile needs
A results-driven dental practice that places patients' needs first
What Are Dental Veneers?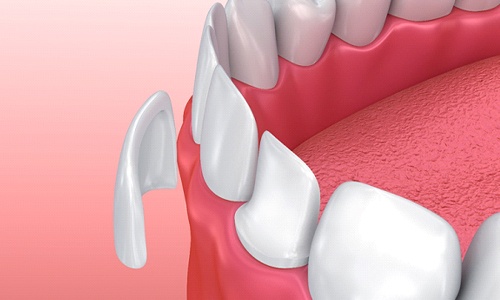 Made from high-grade ceramics, veneers in Worchester are thin shells that fit directly over the front-facing teeth. In just two visits, the permanently bonded fixtures deliver a beautifully-remade smile! To ensure you receive the best care possible, we'll take the time to carefully assess your oral health before the veneers process begins. In doing so, we can identify and treat any problems that could otherwise compromise your results.
The Process of Getting Veneers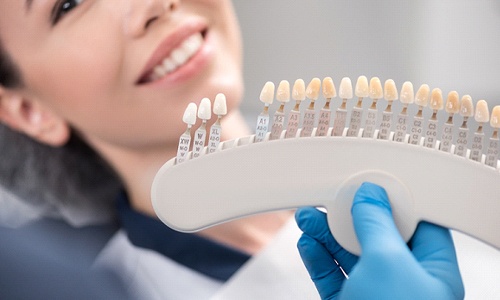 While veneers are completely customizable and versatile, the first step is always the same: the consultation. During this visit, our Worcester cosmetic dentist will learn all about your smile goals before conducting a dental exam. If they determine that veneers are, in fact, the right treatment option for you, then they will move onto the next step: preparing your teeth. By removing a small portion of your enamel, they can ensure your final veneers don't protrude unnaturally. After this process is complete, they will take impressions of your teeth, send them off to the lab artisans, and provide you with a temporary set of veneers.
Once your final veneers have arrived back at our office, we will check to make sure that they are perfect. Then, you'll come back in so we can securely bond them to your teeth. After the final adjustments are made, the entire process will be complete!
The Benefits of Veneers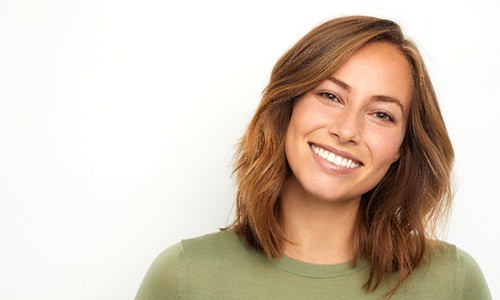 Veneers come with several noteworthy benefits, including that they:
Can be completed in as little as two visits
Are stain-resistant
Can last for 15+ years with proper care
Are easy to care for
Can be used to correct one imperfect tooth or several
Can correct the size, shape, and shade of your teeth simultaneously
Understanding the Cost of Veneers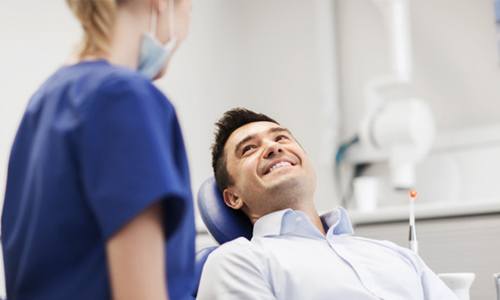 It's natural to wonder about the cost of the treatment you're interested in. After all, how else would you budget for it correctly and know what questions to ask when it's time to pay? That's why our team goes above and beyond to make understanding the cost as simple as possible. While treatment plans vary from patient to patient, you can keep reading to learn some factors that impact the price of veneers in Worcester.
Cost VS Cosmetic Dentistry: What's Right For Me?
Of course, veneers aren't the only smile-transforming solutions available. When looking into the most sought-after cosmetic dental treatments, it's important to take note of both the cost and what imperfections they can address:
Braces – Orthodontic treatment is well-known for correcting even the most severe cases of malocclusion. The only "downside" is that (unlike veneers) braces don't fix stains, chips, and other common imperfections.
Teeth Whitening – Professional teeth whitening can blast away stubborn stains without compromising the health of your smile. If your teeth are also misshapen or misaligned, then you'll need to factor in the cost of additional treatments.
Direct Bonding – Able to be completed in a single visit, direct bonding is ideal for addressing minor dental flaws, including stains, chips, and gaps. The "con" is that the results don't last anywhere near as long as veneers (which is usually 15+ years).
Veneers – There are several reasons veneers are one of the most popular cosmetic dental treatments: they can last for well over a decade with proper care, they can address several imperfections at once, and they can be placed in as little as two appointments.
How to Make Veneers Affordable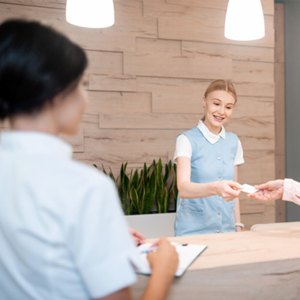 Since veneers typically aren't covered by dental insurance, you might be wondering how to make this treatment more affordable. Fortunately, there is a way: CareCredit. With this trusted third-party financier, you don't have to pay for your entire treatment upfront. Instead, you can pick a payment plan that best suits your budget. The best part? There is often little-to-no interest attached too!
Want to get a precise cost estimate, review your treatment options, and learn more about the financial solutions available to you? Then don't hesitate to schedule an appointment with our Worcester cosmetic dentist!
Porcelain Veneers FAQs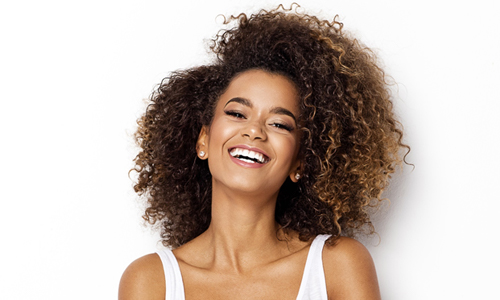 The flaws or blemishes in your smile won't go away on their own. Don't fret, though, because you can do something about them by having porcelain veneers placed. To find out what a set of veneers can do for you and to finally achieve the look that you've always wanted, contact us today at University Dental Group to schedule an initial visit. Meanwhile, read on to get answers to some of the most frequently asked questions about the procedure.
How much does it cost to have porcelain veneers placed?
The porcelain veneers process is completely customized, so to get an accurate estimate for receiving care, pay us a visit at our Worcester office so that one of our cosmetic dentists can assess your smile. Then, based on your specific desires and needs, we can develop a treatment plan just for you.
Why choose porcelain veneers over braces?
Because the placement of porcelain veneers helps to mask smile flaws like teeth misalignment or gaps, the procedure can sometimes be used as an alternative to metal braces. When comparing the two procedures, though, it's best to keep in mind that braces provide orthodontic correction, while veneers are designed to mask and not fix bite issues.
After we determine your eligibility, we can completely revamp your smile in just two-to-three visits to our office.
Can I have my teeth whitened with veneers?
The surface of porcelain veneers is designed to prevent stains. However, if you attempt to have your teeth whitened after receiving treatment, your veneers can be left with a tarnished, matte finish that causes an unwanted contrast in the appearance of your teeth.
The remedy, then, is to have your teeth whitened before your cosmetic dentist permanently places a set of veneers.
What can I do for my veneers to last longer?
With proper care, a set of porcelain veneers can last up to 15 years. Here are some of the steps you can take to ensure the greatest longevity:
Brush and floss your teeth at least two times a day.
Avoid consuming highly-pigmented foods and beverages like soy sauce, tea, coffee and wine.
Avoid using your teeth as tools to pry open packages or to trim your fingernails.
Maintain regular dental visits for cleanings and examinations.
Now that you're better informed about the porcelain veneers process, the next step is to pay us a visit for a consultation. To get the process started, contact our office today!