Dentures – Worcester, MA
Revitalize Your Smile and Oral Health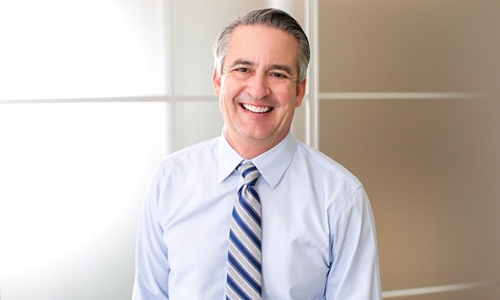 If you're suffering from missing teeth, you're not alone. In fact, almost 40 million Americans are currently missing all their natural teeth, according to the American College of Prosthodontists. Even if you still have some pearly whites remaining, gaps in your grin make it hard to accomplish daily tasks like talking and eating with ease. Your dental health and even your quality of life can begin to deteriorate if you don't have a confident, healthy smile. That's why, at University Dental Group, we offer three different types of dentures in Worcester to help you revitalize your smile and oral health. Contact us today to schedule a consultation to determine which type is right for you!
Why Choose University Dental Group for Dentures?
Detailed Treatment Planning and Highly Customized Restorations
Restore Your Ability to Smile and Eat Confidently
Open 6 Days a Week, Including Saturdays
Full Dentures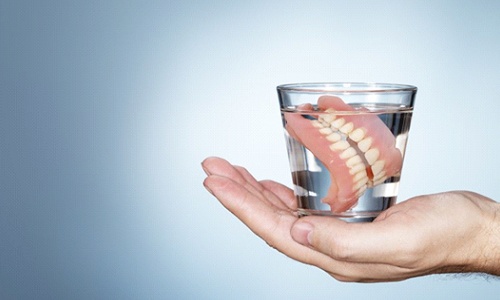 For patients who are missing all of their teeth on their top and/or bottom arch, we often recommend full dentures. A full denture is a set of custom-made prosthetic teeth attached to a pink acrylic base that's designed to conform to your specific mouth. The artificial teeth are constructed using materials that closely resemble tooth enamel, so you don't have to worry about onlookers wondering if your teeth are "real." You'll be able to smile with complete confidence!
Since full dentures are completely removable, you'll be able to easily remove them before bed or when it's time to clean them. During the day, they stay securely in place thanks to natural suction against the gums as well as denture adhesive, you can trust that they'll remain stable.
Partial Dentures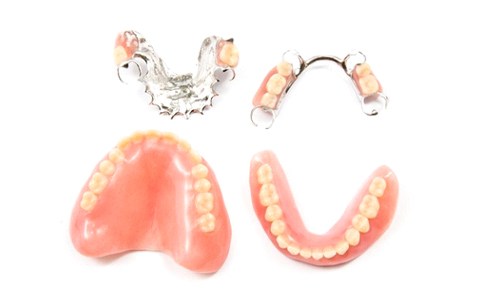 We usually suggest a partial denture for patients who are missing several teeth throughout their mouth. Much like full dentures, partials are made of realistic false teeth secured onto a gum-colored base. The main difference is that the base is connected to a metal framework that easily be removed and placed into your smile. The metal structure fits behind your remaining teeth to help prevent them from drifting out of place and giving you the appearance of a naturally complete set of pearly whites.
Implant-Retained Dentures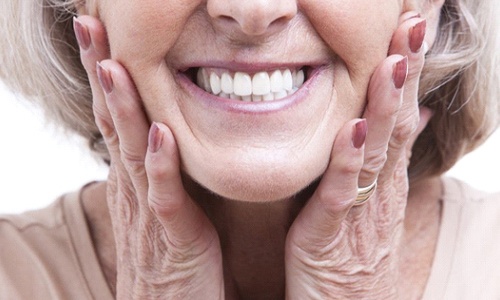 If you want replacement teeth that last longer and are sturdier than traditional full or partial dentures, we also offer dentures secured with dental implants. Implant-retained dentures, sometimes referred to as All-on-4, involve placing four to six small titanium posts into your jawbone to act as the roots of your lost teeth. By placing these implants at certain angles, they can be used to support a full or partial denture for decades to come. They also prevent jawbone shrinkage that often occurs after tooth loss.
Caring for Your Dentures
Although your replacement teeth can't develop cavities, they still need a strong foundation, which is why it's important to maintain excellent oral health. Use a non-abrasive denture cleanser and special denture toothbrush (our dentists can recommend specific products) to scrub plaque and food debris from them every day. This prevents bacteria from accumulating and infecting your gums.
For traditional full or partial dentures, you'll need to remove them before bed and soak them in a denture cleaning solution or room temperature water overnight. If you have a partial, it's also important to brush and floss your remaining teeth so you can keep them for as long as possible. Generally, you can brush implant-retained dentures as if they were your natural teeth.
Lastly, make sure to visit us for a dental checkup at least twice a year. At these appointments, we can ensure your gums are still in good health and determine when your dentures need to be relined or replaced.
Understanding the Cost of Dentures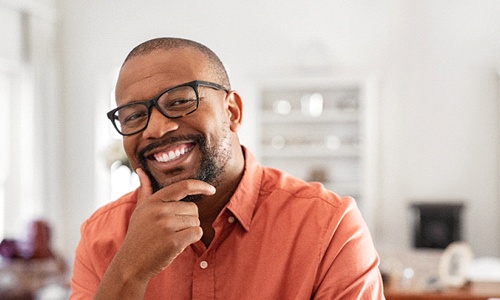 When determining if dentures are the best tooth-replacement solution for you, it's natural to be curious about the cost. It won't take long for you to find out, however, that there isn't a one-size-fits-all answer. That's because dentures in Worcester aren't a one-size-fits-all treatment! The good news is that we're here to help you determine the exact price. All you have to do is schedule an appointment with our knowledgeable team or read on.
Factors That Affect the Cost of Dentures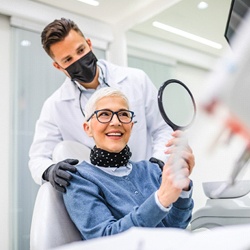 Since dentures in Worcester are custom-made for each patient, there are several factors that go into the cost. Here are a few important ones your dentist will consider at your initial appointment:
If any preliminary treatments, like tooth extractions, are needed.
The extent of your tooth loss.
The materials your dentures will be made of.
Naturally, cheaper isn't always better when it comes to your smile. For this reason, it's important to consider both the cost and the value when weighing your options. For example, while opting for a cheaper material can save you money upfront, the constant maintenance and replacements can add up over time, making them a worse choice for your smile and your wallet.
Are Implant Dentures More Expensive?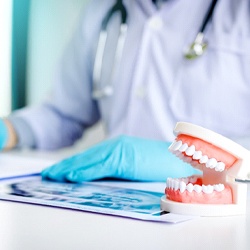 Curious about the cost of traditional dentures vs. implant-retained ones? The latter typically is more expensive since oral surgery and the placement of several dental implants are required. Once again, however, it's important to consider both the upfront and overall cost, especially since implant dentures can last for 15+ years with proper care. Plus, there are priceless benefits to consider, like maximum stability and no unwanted movement.
Does Dental Insurance Cover Dentures?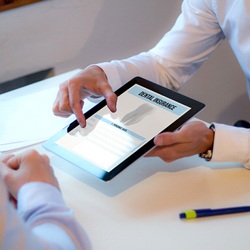 In many cases, yes! From the preliminary treatments to the dentures themselves, many providers cover a portion of the cost of treatment. The exact coverage, of course, will depend on your dental insurance plan. Our team is proud to work with many of the nation's leading carriers, including Delta Dental, BlueCross BlueShield, and Aetna. As a result, we have extensive experience helping patients maximize their benefits in a way that helps their smiles!
Other Options for Making Dentures Affordable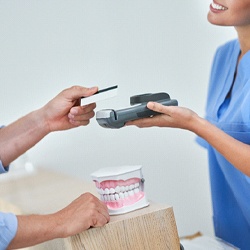 If you're currently uninsured, don't let that deter you from getting dentures. Our team is proud to offer additional ways to make the cost of dentures in Worcester more affordable, like flexible financing! With CareCredit, you can choose a payment plan that best fits your budget. In addition to avoiding having to pay the entire lump sum upfront, you may be eligible for little-to-ZERO interest as well! If you're interested in learning more about this trusted third-party financier, don't hesitate to get in touch with our team.
Denture FAQs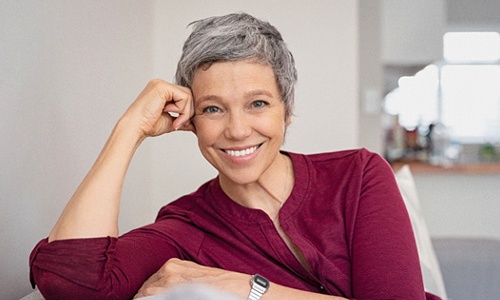 If you've never had dentures before, it's natural to have lots of questions. Will it hurt? Can you kiss? How do you clean them? Don't worry – we're here to answer all of your questions about dentures in Worcester. If you have a specific one on your mind, then we encourage you to get in touch with our exceptional team. If you would like to do more research before reaching out, then keep reading!
What is the Average Age for Dentures?
With more than 120 million Americans missing at least one tooth, there is no denying the prevalence of tooth loss. While this dental problem can affect patients of all ages, it's considerably more common among older patients. In fact, the American Dental Association found that more than 50% of patients between the ages of 65 and 74 need to wear dentures.
Will It Hurt to Get Dentures?
Naturally, one of the first questions patients have about dentures is whether or not getting them will hurt. If you need to undergo a tooth extraction beforehand, then you will likely experience some soreness following the procedure. Fortunately, the discomfort usually dissipates after a few days and OTC pain relievers can help in the meantime. If you don't need any preliminary treatments, then you may experience some minor irritation when you first get your dentures. This is a natural part of your gums adjusting to the new appliance and can take anywhere from several weeks to a few months.
Why Do My Dentures Smell?
If your dentures smell bad, it's likely the result of improper care. Therefore, priority number one is to improve your oral hygiene routine. This includes cleaning your gums and remaining natural teeth both morning and night and visiting your dentist in Worcester every six months for a checkup and cleaning. You should also get your dentures adjusted as needed, drink plenty of water, limit your consumption of sugar, and avoid unhealthy habits, like smoking. If the problem persists, make sure to bring it to your dentist's attention.
Can You Kiss with Dentures?
Absolutely! Your dentures won't stop you from being able to kiss your loved one. Just be sure to be patient and gentle. After all, you don't want to accidentally bump their lips or teeth with your dentures in the process. If needed, use the appropriate amount of denture adhesive to help keep them in place.
Can I Use Regular Toothpaste to Clean My Dentures?
In short, the answer is no. Regular toothpaste often contains abrasive ingredients, which can leave small scratches on your dentures, which dull their appearance over time. That's why it's crucial to use the right tools when cleaning yours. A few to keep close by include a soft-bristled toothbrush, mild dishwashing soap, and specialized denture cleaners. To keep them in pristine condition, complete your oral hygiene routine after each meal or at least twice a day.