Periodontal Therapy – Worcester, MA
Give Your Teeth a Healthy Home!
Teeth get most of the attention when people talk about oral health. However, gum tissue is extremely important to oral health and should not be overlooked. Without healthy gum tissue, it's impossible for teeth to maintain a stable foundation in your jaw. This is why gum disease is the leading cause of tooth loss. Thankfully, our dental office is equipped to stop and reverse the signs of gum disease through periodontal therapy. If your gums feel tender or look inflamed, don't wait to call our dental office!
Why Choose University Dental Group for Periodontal Therapy?
Comprehensive Antibiotic Therapy to Improve Treatment
Experienced and Detailed-Oriented Dental Professionals
VA-Approved for Veterans in Need of Care
Scaling & Root Planing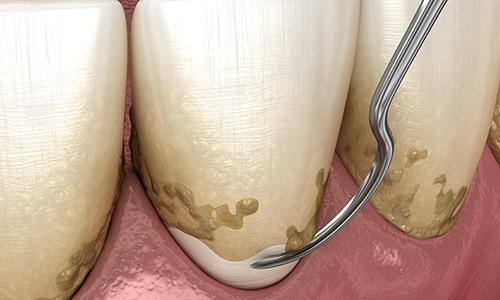 When advanced gum disease has developed, the most effective solution is a series of scaling and root planing appointments. We recommend patients who have advanced gum disease to visit our dental office for scaling and root planing once every three to four months. Not only is continuous treatment necessary for gum disease, but it allows the gums time to heal so treatment can be completed. With scaling, we can remove plaque and tartar deposits from below the gum line. Root planing works to smooth out the tooth roots, allowing for the gums to reattach to the gum line and prevent future recession.
Antibiotic Therapy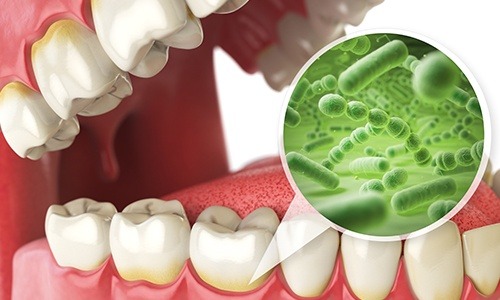 Typically done in tandem with scaling and root planing, antibiotic therapy is performed to improve the healing process of your gum tissue. After we've completed scaling and root planing of your gums, we'll apply an antibiotic directly to the newly formed pockets in between your teeth. Over time, the active ingredients in the antibiotics will release, breaking down bacteria and reducing the risk of future infection. During your follow-up appointment, we'll confirm if the antibiotics are working as prescribed.