Emergency Dentistry — Worcester, MA
Advanced Dental Care When You Need It Most
Dental emergencies are not as common as other types of emergencies, which is just one of the reasons why patients don't know what to do if and when they occur. Unfortunately, many also aren't aware of what constitutes a dental emergency. At University Dental Group, we want to help you get your emergency treated as soon as possible, whether it's a severe toothache or a broken or knocked-out tooth. We're prepared to answer the call if you have an oral infection caused by tooth decay or experience a bad fall while playing sports. Give us a call to get started!
Why Choose University Dental Group for Emergency Dentistry?
Open Six Days a Week – Including Saturdays
Early Hours Every Day – Doors Open at 8 a.m.
VA – Approved for Veterans in Need of Emergency Care
What to Do in a Dental Emergency
Call Our Office: If you ever find yourself experiencing a dental emergency, the very first thing you should do is call our office! After you've explained what happened over the phone, we'll be able to give you guidance on how to go about handling the situation while you wait for your appointment.
Schedule & Attend Your Appointment: When you arrive for your same-day visit, we can quickly inspect your mouth and figure out the best way to treat your issue with a customized treatment plan.
Get the Urgent Care You Need – Once we've reviewed our findings with you, our top priority becomes treating your situation, addressing your discomfort, and getting your smile back into tip-top shape.
The Most Common Dental Emergencies
It's simply not possible to anticipate dental emergencies, and they often have a knack for occurring when it's least convenient. In fact, roughly one in every six Americans will experience a dental emergency annually, meaning that they're also more common than you may realize! That said, if you're one of those unlucky few, it's in your best interest to seek treatment promptly; time is of the essence when it comes to some of these common dental emergencies:
Cost of Treating Dental Emergencies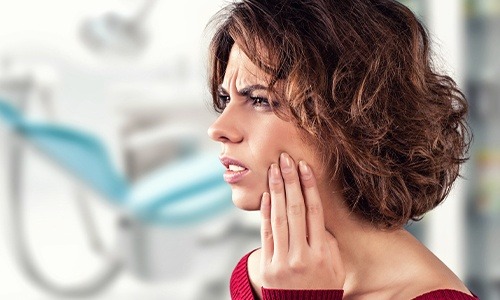 The cost of your dental emergency treatment will vary depending on the type of emergency you're having as well as the severity. If you only need antibiotics to treat your oral infection rather than a full-blown root canal treatment, it will be less expensive. Regardless, the last thing you should do is put off your treatment and allow your condition to worsen. Our dental office will be as accommodating as possible when helping you achieve relief and protect your existing oral structures.
Keys to Preventing Dental Emergencies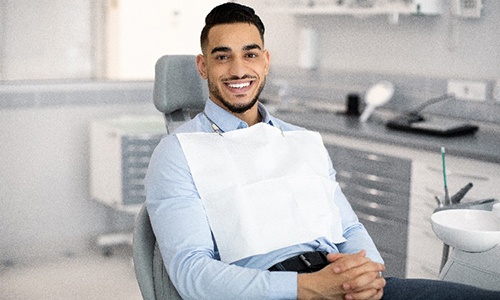 Dental emergencies are often painful, and they can be inconvenient and stressful to handle. While accidents can't be 100% avoided, there are proactive steps you can take to avoid a dental injury. Here are a few of our Worcester emergency dentist's recommendations!
Visit Your Dentist Regularly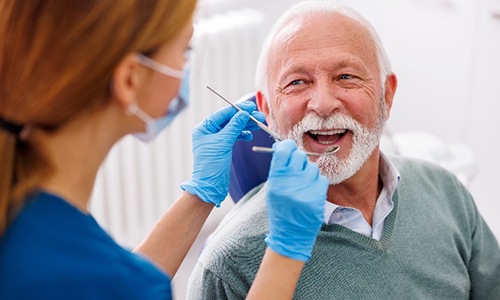 Routine checkups and cleanings at our dental office are essential. In addition to preventing tooth decay and gum disease, these periodic visits allow us to catch oral health concerns in the early stages. As a result, we can intervene with the appropriate restorative treatment before it becomes a dental emergency, like a cracked, loose, or chipped tooth.
Maintain Good Oral Hygiene At Home