Emergency Dentistry – Worcester, MA
Advanced Dental Care When You Need It Most
Dental emergencies are not as common as other types of emergencies, which is just one of the reasons why patients don't know what to do if and when they occur. Unfortunately, many also aren't aware of what constitutes as a dental emergency. At University Dental Group, we want to help you get your emergency treated as soon as possible, whether it's a severe toothache or a broken or knocked-out tooth. We're prepared to answer the call if you have an oral infection caused by tooth decay or experience a bad fall while playing sports. Give us a call to get started!
Why Choose University Dental Group for Emergency Dentistry?
Open Six Days a Week – Including Saturdays
Early Hours Every Day – Doors Open at 8 a.m.
VA-Approved for Veterans in Need of Emergency Care
How to Handle Dental Emergencies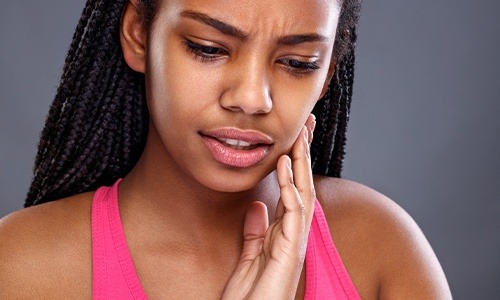 The moment you experience a dental emergency is the same moment you should start thinking about making a call to our dental office. The sooner you give us a call, the sooner we can get you scheduled for an emergency appointment and treated for your issue. Of course, prior to your visit, you'll want to work towards stabilizing your condition. If you're experiencing severe bleeding that doesn't stop or you've broken your jaw, get to an emergency room as soon as possible. For any of the following situations, take note of the most important next steps.
Learn More About How to Handle Common Dental Emergencies
Toothaches
Use floss to remove potential food debris from in between your teeth. If discomfort continues, take an over-the-counter painkiller like ibuprofen. Do not take aspirin as it's chemical makeup can trigger a burning sensation if it comes into direct contact with gum tissue. Use an ice pack to reduce any swelling that is present. Tooth pain could be a sign of decay or an oral infection, which is why we'll need to perform x-rays and provide treatment with either antibiotics or root canal therapy depending on the severity.
Chipped/Broken Teeth
Collect any pieces of teeth that you can find and bring them to our dental office. Apply a cold compress to your face in 10-minute intervals, making sure to remove and replace the compress to avoid harming your facial tissue. Take painkillers as needed. Depending on the extent of the damage, we may use either cosmetic bonding or a dental crown to restore the tooth. If the damage is too severe, we may need to perform an extraction.
Knocked Out Tooth
Do your best to stay calm and locate the tooth. Once found, pick it up by the crown portion only. Avoid touching the root or removing any tissue still attached. Gently rinse off any debris that is on the tooth with cold water. Rinse your mouth out with warm water, then place the tooth back into your socket. If this is not possible, keep the tooth in a container of milk, saltwater or saliva to keep it preserved. Get to our dental office within the next hour to improve your chances of reimplantation.
Lost Filling/Crown
Unseated restorations can make your tooth feel quite uncomfortable, which is why it's best to cover your tooth with the restoration if you still have it. You can do this with either denture adhesive, dental cement or petroleum jelly if neither are available. Keep in mind that this is not a permanent solution and you should still visit our dental office for proper treatment. We'll likely need to create a new restoration to cover your tooth.
How to Prevent Dental Emergencies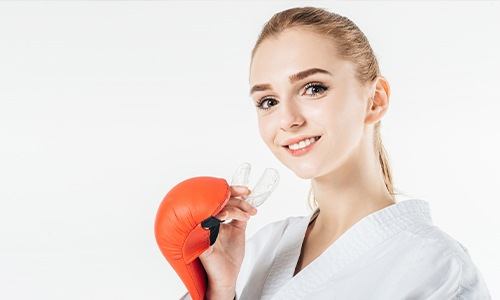 Daily oral care, which consists of brushing and flossing, as well as routine checkups and cleanings at our dental office, are by far the most effective solutions to reducing your risk for dental emergencies. Of course, those who participate in contact sports should be wearing a mouthguard at all times. Those who suffer from chronic teeth grinding need to wear a nightguard to prevent enamel erosion or chipping and cracking of teeth. You should also never use your teeth to open packages, chew ice or inedible objects, or haphazardly eat incredibly hard foods. All of these habits can trigger a dental emergency.
Cost of Treating Dental Emergencies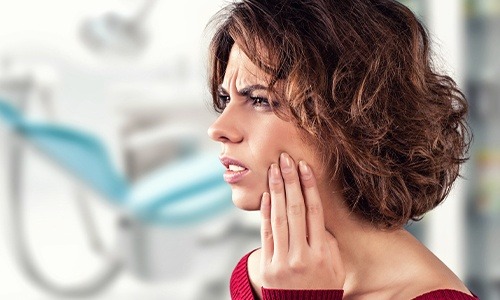 The cost of your dental emergency treatment will vary depending on the type of emergency you're having as well as the severity. If you only need antibiotics to treat your oral infection rather than a full-blown root canal treatment, it will be less expensive. Regardless, the last thing you should do is put off your treatment and allow your condition to worsen. Our dental office will be as accommodating as possible when helping you achieve relief and protect your existing oral structures.