Emergency Dentistry — Worcester, MA
Advanced Dental Care When You Need It Most
Dental emergencies are not as common as other types of emergencies, which is just one of the reasons why patients don't know what to do if and when they occur. Unfortunately, many also aren't aware of what constitutes a dental emergency. At University Dental Group, we want to help you get your emergency treated as soon as possible, whether it's a severe toothache or a broken or knocked-out tooth. We're prepared to answer the call if you have an oral infection caused by tooth decay or experience a bad fall while playing sports. Give us a call to get started!
Why Choose University Dental Group for Emergency Dentistry?
Open Six Days a Week – Including Saturdays
Early Hours Every Day – Doors Open at 8 a.m.
VA – Approved for Veterans in Need of Emergency Care
What to Do in a Dental Emergency
Call Our Office: If you ever find yourself experiencing a dental emergency, the very first thing you should do is call our office! After you've explained what happened over the phone, we'll be able to give you guidance on how to go about handling the situation while you wait for your appointment.
Schedule & Attend Your Appointment: When you arrive for your same-day visit, we can quickly inspect your mouth and figure out the best way to treat your issue with a customized treatment plan.
Get the Urgent Care You Need – Once we've reviewed our findings with you, our top priority becomes treating your situation, addressing your discomfort, and getting your smile back into tip-top shape.
The Most Common Dental Emergencies
It's simply not possible to anticipate dental emergencies, and they often have a knack for occurring when it's least convenient. In fact, roughly one in every six Americans will experience a dental emergency annually, meaning that they're also more common than you may realize! That said, if you're one of those unlucky few, it's in your best interest to seek treatment promptly; time is of the essence when it comes to some of these common dental emergencies:
Cost of Treating Dental Emergencies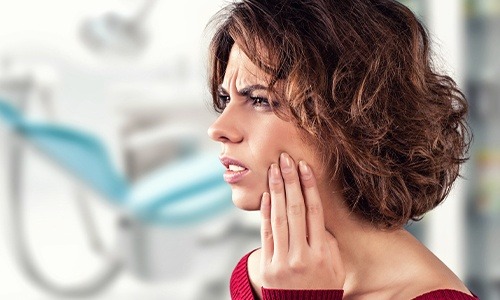 The cost of your dental emergency treatment will vary depending on the type of emergency you're having as well as the severity. If you only need antibiotics to treat your oral infection rather than a full-blown root canal treatment, it will be less expensive. Regardless, the last thing you should do is put off your treatment and allow your condition to worsen. Our dental office will be as accommodating as possible when helping you achieve relief and protect your existing oral structures.
Keys to Preventing Dental Emergencies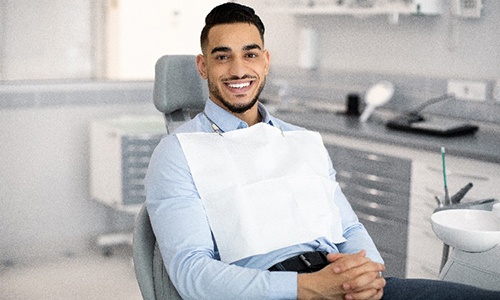 Dental emergencies are often painful, and they can be inconvenient and stressful to handle. While accidents can't be 100% avoided, there are proactive steps you can take to avoid a dental injury. Here are a few of our Worcester emergency dentist's recommendations!
Visit Your Dentist Regularly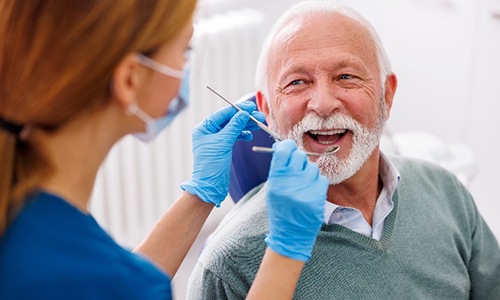 Routine checkups and cleanings at our dental office are essential. In addition to preventing tooth decay and gum disease, these periodic visits allow us to catch oral health concerns in the early stages. As a result, we can intervene with the appropriate restorative treatment before it becomes a dental emergency, like a cracked, loose, or chipped tooth.
Maintain Good Oral Hygiene At Home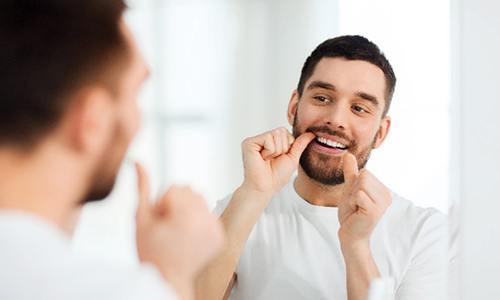 Maintaining good oral hygiene at home is also important – this is what prevents plaque and tartar build-up on a daily basis! A solid dental care regimen starts with a soft-bristled toothbrush and toothpaste with fluoride. With these tools, you should brush for a full two minutes each morning and evening. Additionally, floss daily and rinse with mouthwash regularly to prevent tooth decay and gum disease from developing.
Stick to a Nutritious Diet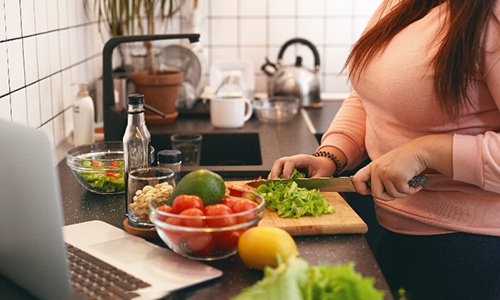 In short, what you do and don't eat matters. For example, if you don't eat nutrient-dense foods regularly, then your teeth may not get the nutrients they need to stay healthy and strong. Similarly, if you eat crunchy and hard foods often, like popcorn and peanut brittle, then you may crack or chip a tooth. The best thing to do is eat a well-balanced diet that's filled with oatmeal, yogurt, vegetables, fruit, and other smile-friendly foods.
Wear a Mouthguard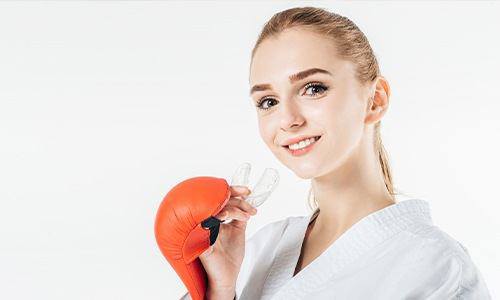 Of course, those who participate in contact sports should wear a mouthguard at all times. That way, you drastically reduce your chances of one of your teeth being knocked-out or shoved out of place. Additionally, those who suffer from chronic teeth grinding need to wear a nightguard to prevent enamel erosion or chipping and cracking of teeth. Fortunately, our team can provide you with a custom-made one, which is far superior to the mouthguards available at your local sporting goods store.
Use Tools to Open Packages, Not Your Teeth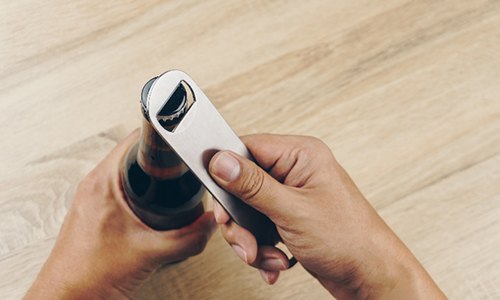 Although your teeth are strong and sharp, they aren't tools. So, you should not use them to open packages, bottle caps, and the like. Although it may be inconvenient to take the time to locate the right tool, it's a way better option than risking a dental emergency by using your teeth. Note: to prevent a dental emergency, you also should avoid chewing on ice or inedible objects, like pencils and pen caps.
Dental Emergency FAQs
Hopefully, you'll never experience a dental emergency. However, should one of these scary situations strike, we're here to provide advanced dental care when you need it most. Here are some of the most common questions we get about dental emergencies so you can be as prepared as possible. As always, if you still have more questions, don't hesitate to contact us right away!
Is There Any Way I Can Prepare for a Dental Emergency?
Dental emergencies are typically sudden and out of the blue, but there are a few things you can do to be ready for handling one. Consider making or buying a dental first aid kit with gauze, pain relievers, a small clean case, floss and other helpful items for emergencies. Many pharmacies even sell tooth preservation kits and dental cement in case a tooth gets knocked out or a dental crown comes loose. Most importantly, you should save our number in your phone so you can call us immediately if an emergency strikes.
When Should I Go to the ER Instead of the Emergency Dentist?
Not every ER is equipped or staffed to fully treat dental emergencies. That's why in most cases, you'll save time, money and hassle by giving us a call first. However, there are certain situations that need to be stabilized at your local emergency room before we can repair your smile, such as:
Dislocated or broken jaw
Oral bleeding that hasn't stopped for 10 minutes
Swelling in the jaw, mouth, or face that makes it difficult to swallow or breathe
How Can I Tell If My Toothache Is a Dental Emergency?
All dental pain should be looked at in a timely manner, but most toothaches aren't a major cause of concern. However, sometimes a toothache is a sign of a serious oral health issue that needs immediate attention. Give us a call right away if your toothache is accompanied by:
Discoloration
Long-lasting or severe pain
Small, pimple-like bump on the gums
Loose teeth
Signs of infection, such as discharge, swelling, or fever
Do I Still Have to Visit the Dentist If My Toothache Goes Away?
It may feel like quite a relief if a painful tooth suddenly stops hurting. However, that doesn't mean the issue has gone away! Teeth can't heal themselves like the rest of your body, so problems like cavities, chipped enamel, and infections don't go away on their own. If a tooth suddenly goes numb, that could mean that the nerve inside has been damaged by an injury or bacteria. Even if your tooth isn't hurting anymore, it could be in danger of falling out or spreading the problem to the rest of your teeth. You need to see us right away so we can evaluate and treat the underlying problem.
How Long Can I Wait to See a Dentist for My Emergency?
For a knocked-out tooth, it's important that you reach our office for treatment within an hour. Other issues like a severely broken or dislodged tooth need to be seen as soon as possible to prevent serious infections and permanent damage. Whatever dental emergency you're facing, give us a call right away so we can assess how soon you need to come to visit us. We'll give you personalized first-aid advice to manage your situation until you can reach our Worcester office.