Implant-Supported Bridge – Worcester, MA
Rebuild Your Smile with Dental Implants
Losing a single tooth can create many consequences for your self-esteem and your oral health; however, several missing teeth can be devastating. Now, you have more options than ever to treat tooth loss. Besides traditional methods, you can also stabilize your replacement teeth with a dental implant in Braintree. Our office offers the solutions you need to rebuild your smile. From start-to-finish, the entire process in handled in-office for the convenient, personalized care you deserve.
Two Consecutive Missing Teeth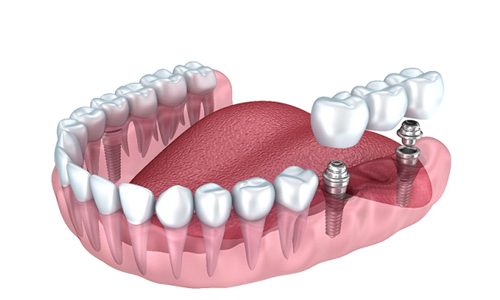 Traditionally, two consecutive missing teeth are replaced with a fixed bridge, also known as a bridge and crowns. We take an impression of your mouth to recreate the portions of your teeth visible above the gum line from all-ceramic material. Your adjacent teeth are reshaped to allow dental crowns to be bonded over them.
Although this is effective, you'll need to permanently alter healthy teeth. As an alternative, a dental implant can support the bridge. This replaces the entire tooth structure to give you the next best thing to your real teeth.
Three or More Consecutive Missing Teeth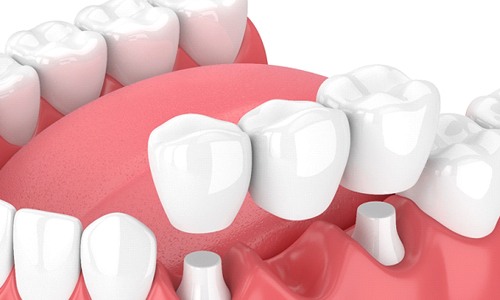 A fixed bridge can also be used to replace 3 or more missing teeth in a row. This can complete your smile using a solution that looks natural, but it will always have its limitations. Instead of using dental crowns to support the bridge, an implant post can be used at either end to anchor it in place. You'll never need to worry about any slipping or irritation because your new smile will feel natural.
Multiple Missing Teeth Throughout an Arch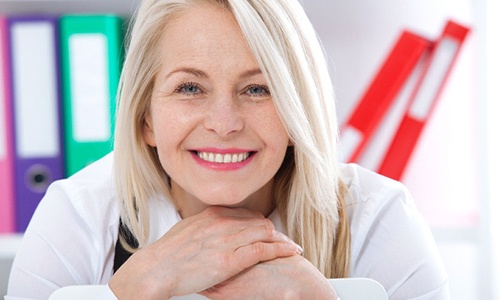 A partial denture is often used to replace several missing teeth. Prosthetics are held in a gum-colored base that has a metal framework. It clips onto your remaining teeth to hold it in place. This is an affordable option to treat significant tooth loss, but you do have another solution.
Depending on the teeth you're missing, an implant-supported bridge and/or single unit implants can be used to rebuild your smile.
Benefits of Implant-Retained Dental Prosthetics
Replacing the entire tooth structure offers a variety of benefits not possible with traditional treatments, including:
Over a 95% success rate to last for several decades.
Looks natural using all-ceramic material.
Regain as much as 70% of your biting force.
Preserves your jawbone's density to protect your remaining teeth.
Supports your facial tissues for a youthful appearance
Improves your oral health by stopping dental drift.
Doesn't rely on your healthy teeth for support.
Cost-effective solution that should never need to be replaced with the right aftercare.
Schedule an Appointment Today
Your dentist in Braintree can replace your missing teeth with a close replica to what you lost. Our team is specially trained to handle the entire process in office. This provides a convenient solution to save time and money.
If you're ready to replace your missing teeth, we can help. Contact our office today to schedule your consultation for a complete smile. We can stabilize your new smile with dental implants.